Bare Metal Mac Cloud from MacStadium
Get bare metal Mac today
From one Mac to thousands, bare metal Macs from MacStadium are the perfect solution for your Mac cloud needs. Customize, deploy, and access your Mac cloud instantly online.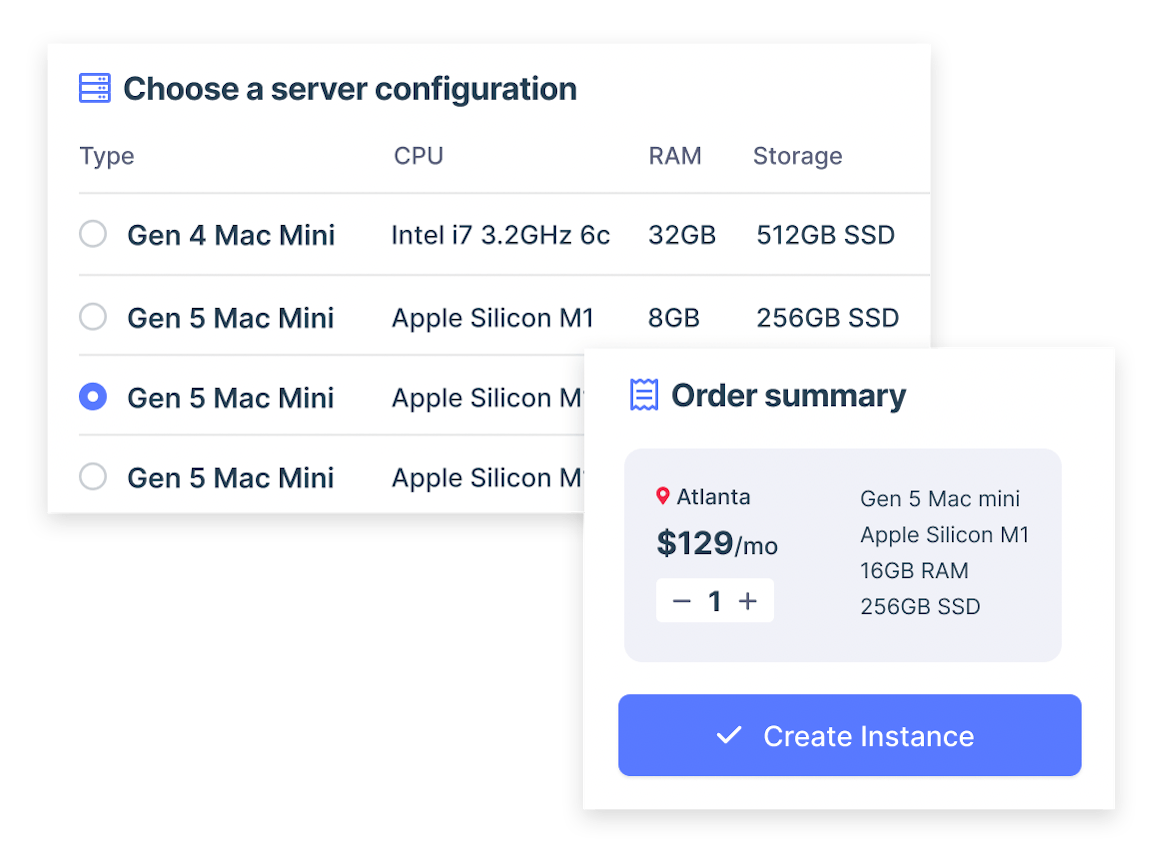 Get started now. Easily scale as you grow.
With your MacStadium account, deploy minis in minutes and get immediate access. Manage and grow your cloud through our portal or contact us for infinite scalability. Add virtualization, storage, and a firewall for a complete virtual private cloud built on Mac minis. Get started instantly with the latest cloud-hosted Mac mini with M2.
Dedicated Hardware
Yes, you are getting access to real Apple Macs in your MacStadium cloud. Each machine is 100% dedicated to your project or team.
Infinite Scalability
Start with one Mac and only pay for what you need right now. As your needs grow, you can easily change, grow, and customize your solution.
Enterprise Security
Our data centers employ a wide-range of advanced security measures and have internationally recognized certifications.
Cloud Connectivity
Network multiple servers together behind a firewall, connect to another cloud, or extend your existing on-prem environment.
Get started
You build. Leave the rest to us.
Take the complexity out of building, testing, and deploying on Mac by letting us manage your infrastructure. Just sign up, add machines to your cloud, and you're on your way.
Easy to use portal
Add, remove, and manage your bare metal Macs
Global Data Centers
Locations across the United States and Europe
Storage and networking
Add hard drives, firewalls, and more