Bare Metal Mac Cloud
Cloud-hosted Macs for every project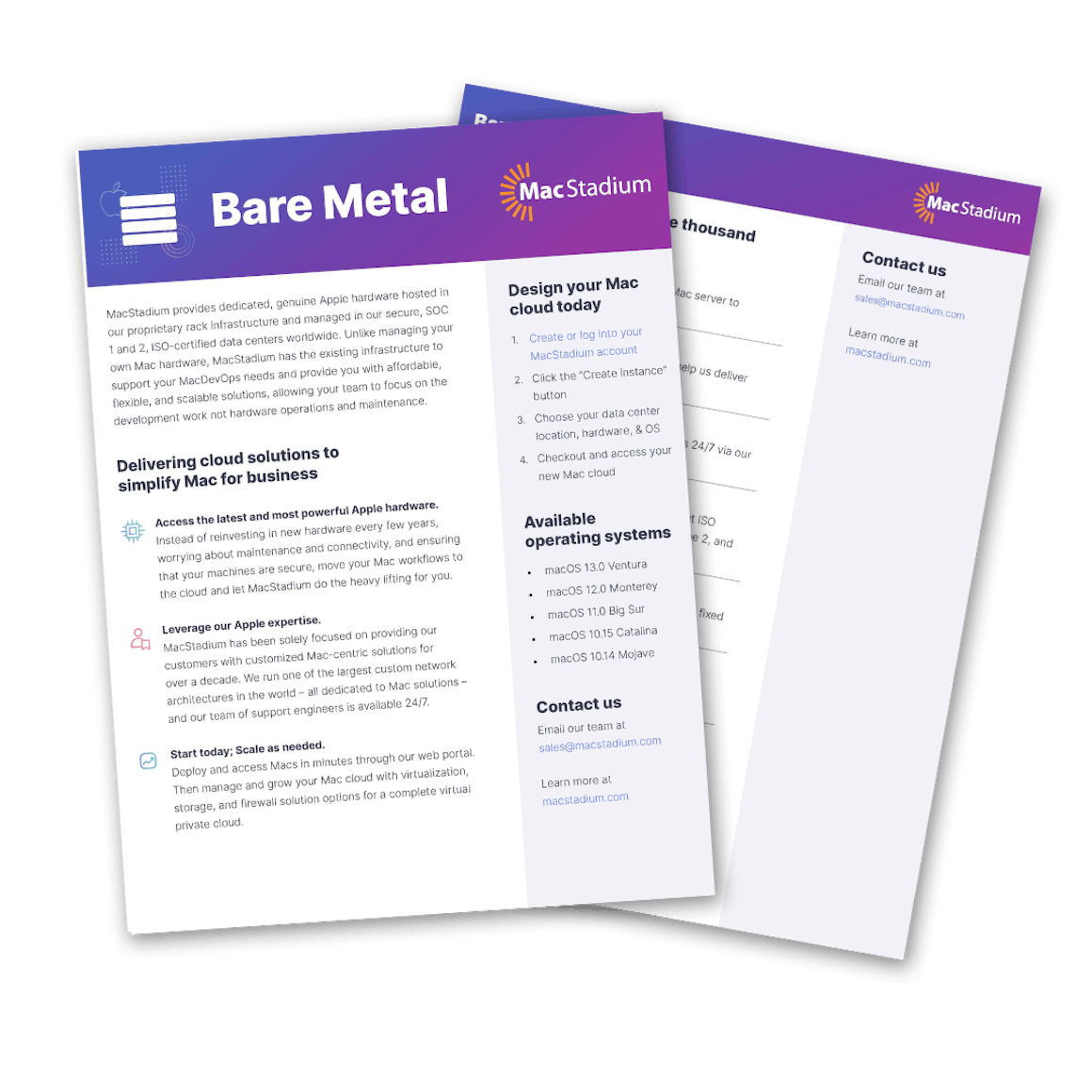 Download the bare metal Mac guide to get started
MacStadium provides dedicated, genuine Apple hardware hosted in our proprietary rack infrastructure and managed in our secure, SOC 1 and 2, ISO-certified data centers worldwide. Unlike managing your own Mac hardware, MacStadium has the existing infrastructure to support your MacDevOps needs and provide you with affordable, flexible, and scalable solutions, allowing your team to focus on the development work not hardware operations and maintenance.
Download
Access the latest and most powerful Apple hardware.
Instead of reinvesting in new hardware every few years, worrying about maintenance and connectivity, and ensuring that your machines are secure, move your Mac workflows to the cloud and let MacStadium do the heavy lifting for you.
Leverage our Apple expertise.
MacStadium has been solely focused on providing our customers with customized Mac-centric solutions for over a decade. We run one of the largest custom network architectures in the world – all dedicated to Mac solutions – and our team of support engineers is available 24/7.
Start today; Scale as needed.
Deploy and access Macs in minutes through our web portal. Then manage and grow your Mac cloud with virtualization, storage, and firewall solution options for a complete virtual private cloud.