Glovo Case Study
Glovo's transition from CI-as-a-Service to Orka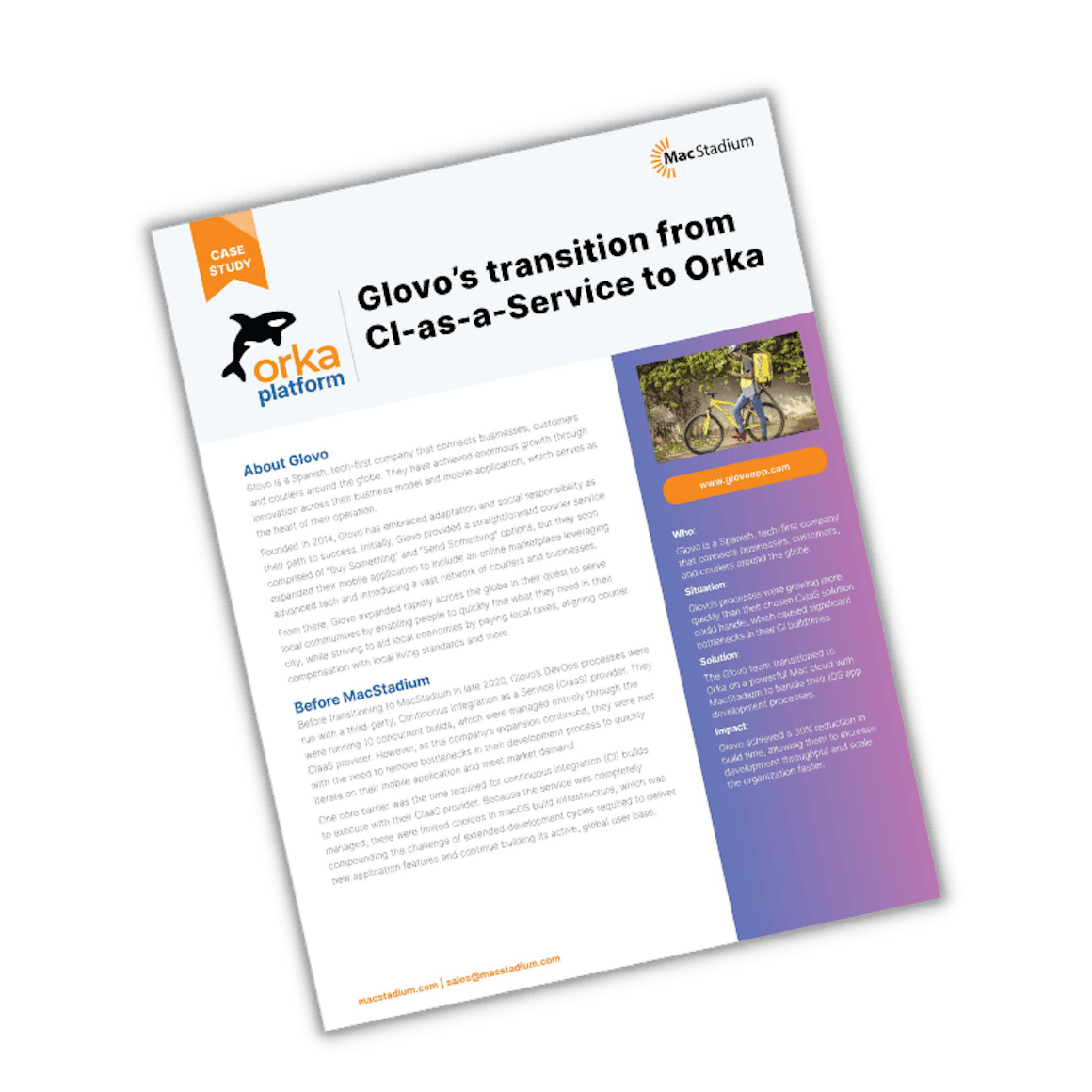 Download the case study
Glovo's processes were growing more quickly than their chosen CI-as-a-Service solution could handle, which caused significant bottlenecks in their CI build times.
"It was super easy to integrate Orka with Jenkins. With only a few lines of code, we could run jobs."
Download the case study to learn more about how Glovo achieved a 30% reduction in build time by transitioning to MacStadium's macOS virtualization solution, Orka.