Homebrew Case Study
When One Size Doesn't Fit All: HomeBrew on Orka®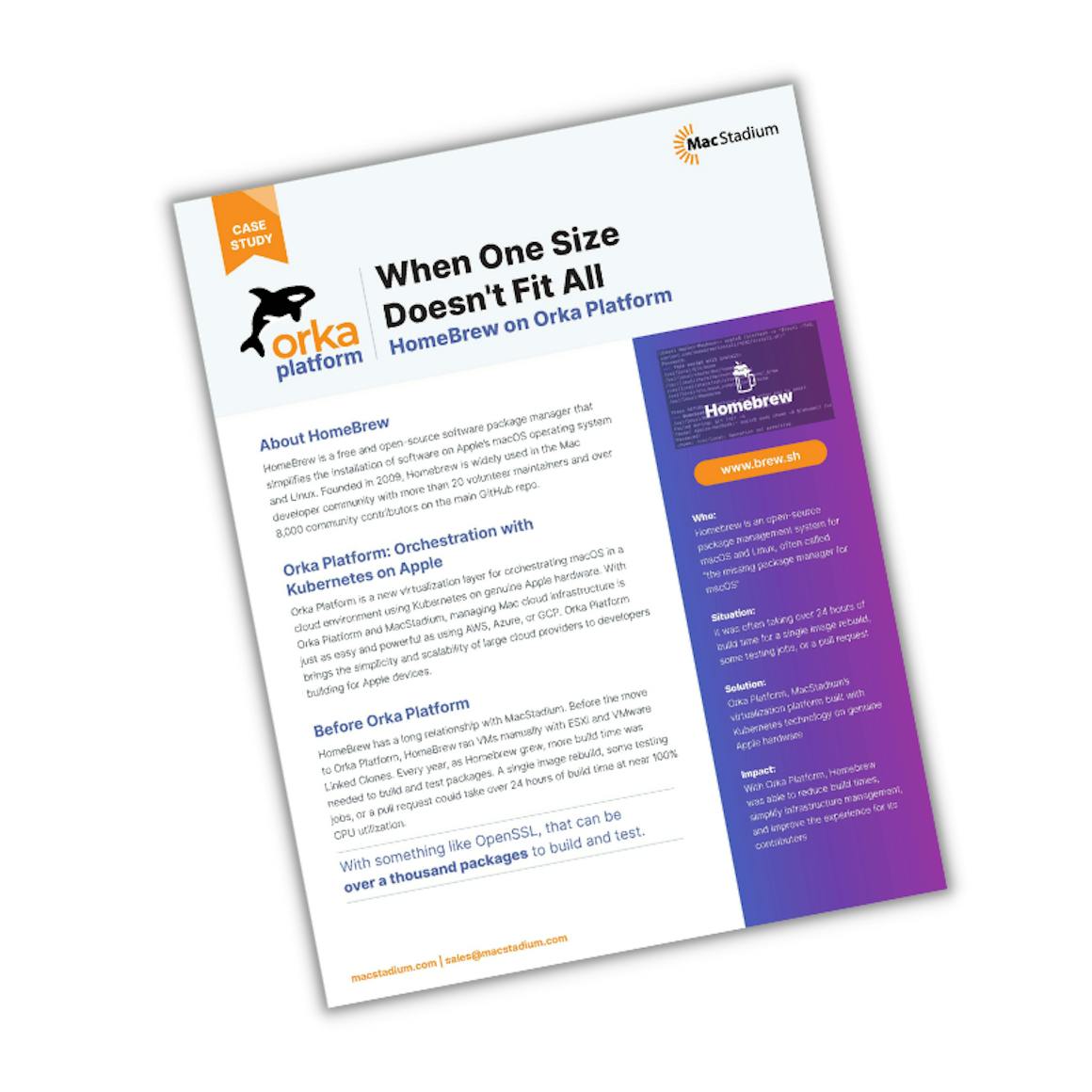 Download the case study
Before the move to Orka Platform, Homebrew ran VMs manually with ESXi and VMware Linked Clones. Every year, as Homebrew grew, more build time was needed to build and test packages. A single image rebuild, some testing jobs, or a pull request could take over 24 hours of build time at near 100% CPU utilization. 
"We need Homebrew to be fun enough for our volunteers to want to work on it."
Download the case study to learn more about how Homebrew created a developer-friendly build pipeline.