MacStadium delivers cloud solutions to simplify Mac for business
Cloud solutions to simplify Mac for business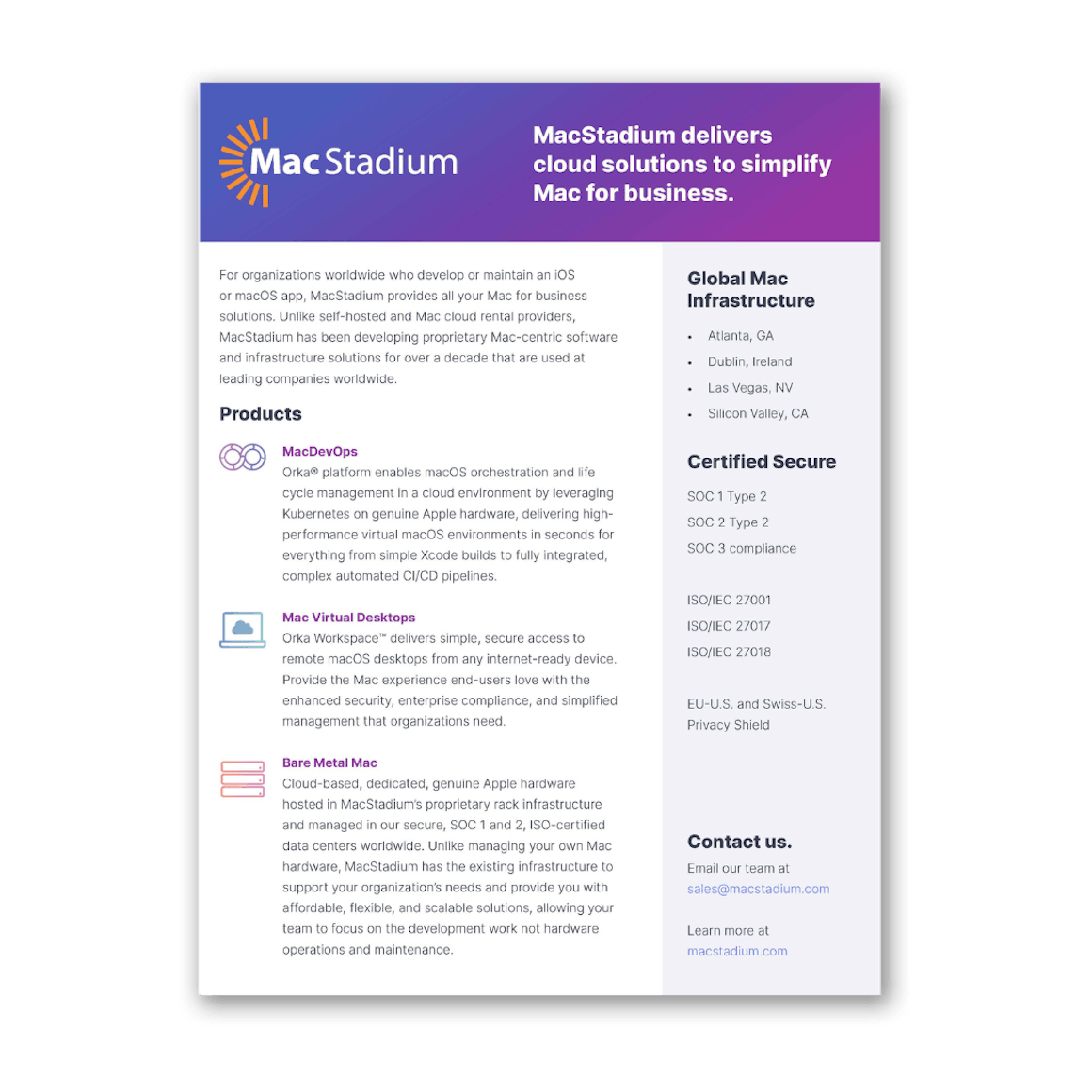 Download the MacStadium services guide
For organizations worldwide who develop or maintain an iOS or macOS app, MacStadium provides all your Mac for business solutions. Unlike self-hosted and Mac cloud rental providers, MacStadium has been developing proprietary Mac-centric software and infrastructure solutions for over a decade that are used at leading companies worldwide.
Download
Need help getting started?
The MacStadium team of experts is standing by to advise you on all things Mac for business .