Orka® Small Teams
Automated MacDevOps for Small Teams
Orka® Small Teams enables automated MacDevOps in a cloud environment by leveraging Kubernetes to create a scalable macOS orchestration and life cycle management solution.
Login or create your portal account to create your Orka Small Teams environment now.
macOS virtual machines when you need them
Deploy (and redeploy) macOS virtual machines for software builds and testing in seconds, not minutes or hours.
Seamless automated CI/CD pipelines
Connect to the most popular DevOps tools to build macOS and iOS DevOps pipelines with the tools you already know and love.
Peak performance
The Orka platform was designed to be lightweight and built specifically for Mac. Its use of Kubernetes makes it highly scalable and able to support complex workflows.
Orka platform Small Teams Package Details
What small teams need to manage MacDevOps. Nothing more, nothing less.
2 Apple Silicon M2 Host Nodes (16 Cores / 32 GB RAM / 4 Virtual Machine Capacity) 
Enterprise-class firewall 
500GB Network Storage for virtual machine images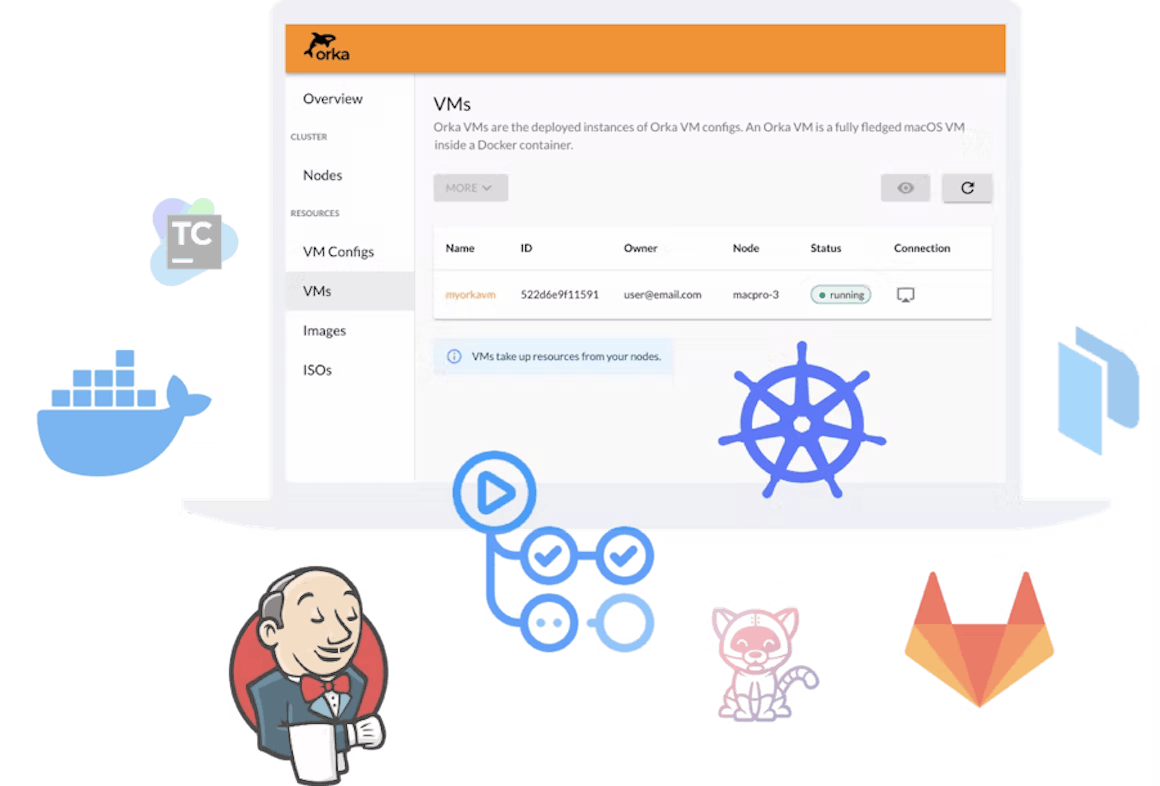 Only $499 per month
The Orka platform for Small Teams contains everything you need to automate MacDevOps for a small team or project.
Fully-featured
No locked or limited features. 
Pay as you go
No long-term commitment required. 
Transparent Pricing
No hidden setup fees or usage fees.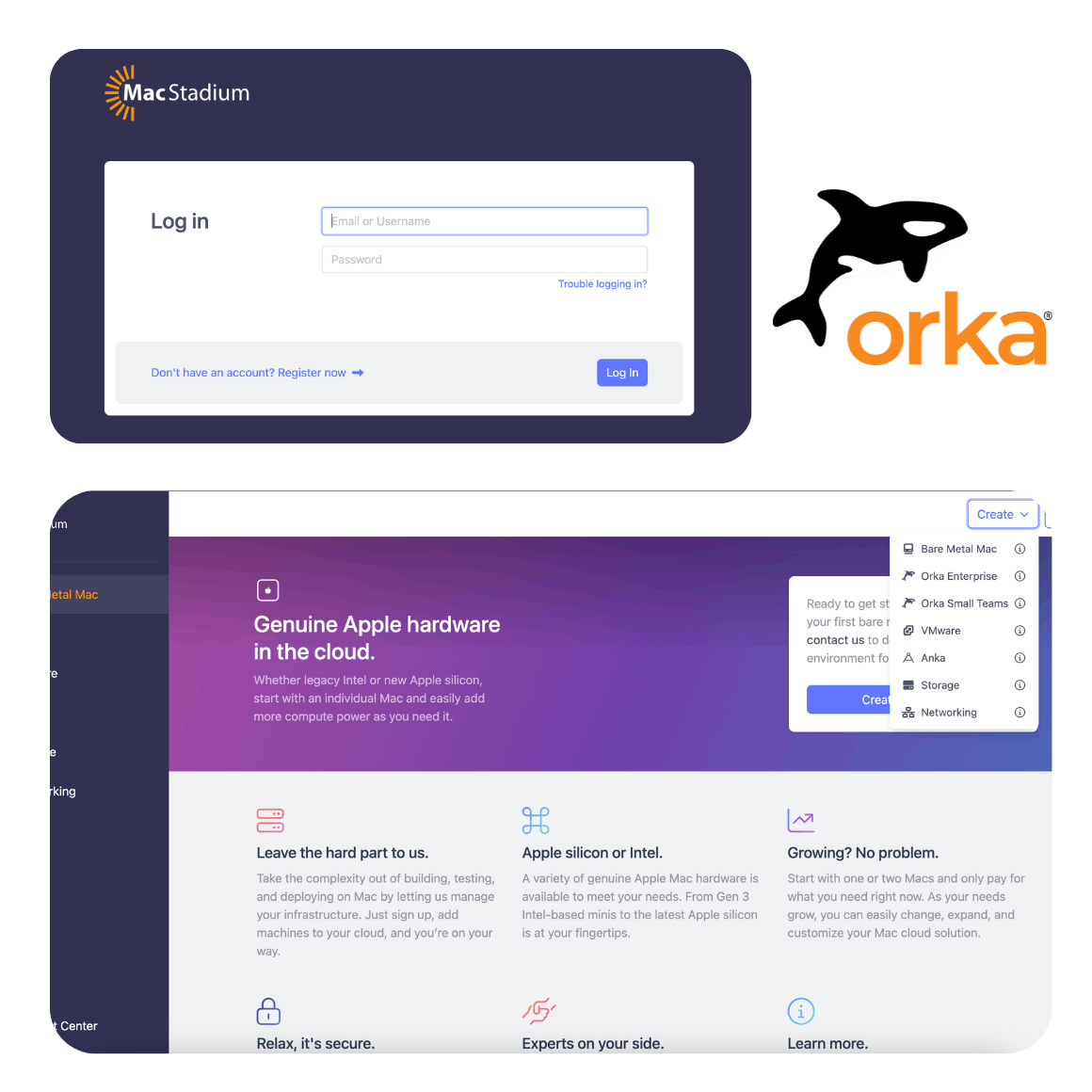 Get started with Orka Small Teams today
Buy now online and get access instantly. No talking to sales people, no long-term commitments.
Create your MacStadium portal account
Purchase Orka Small Teams on a credit card
Get instant access to your dedicated Orka platform
Get Started Now