Thumbtack Case Study
Thumbtack's Transition from VMware to Orka®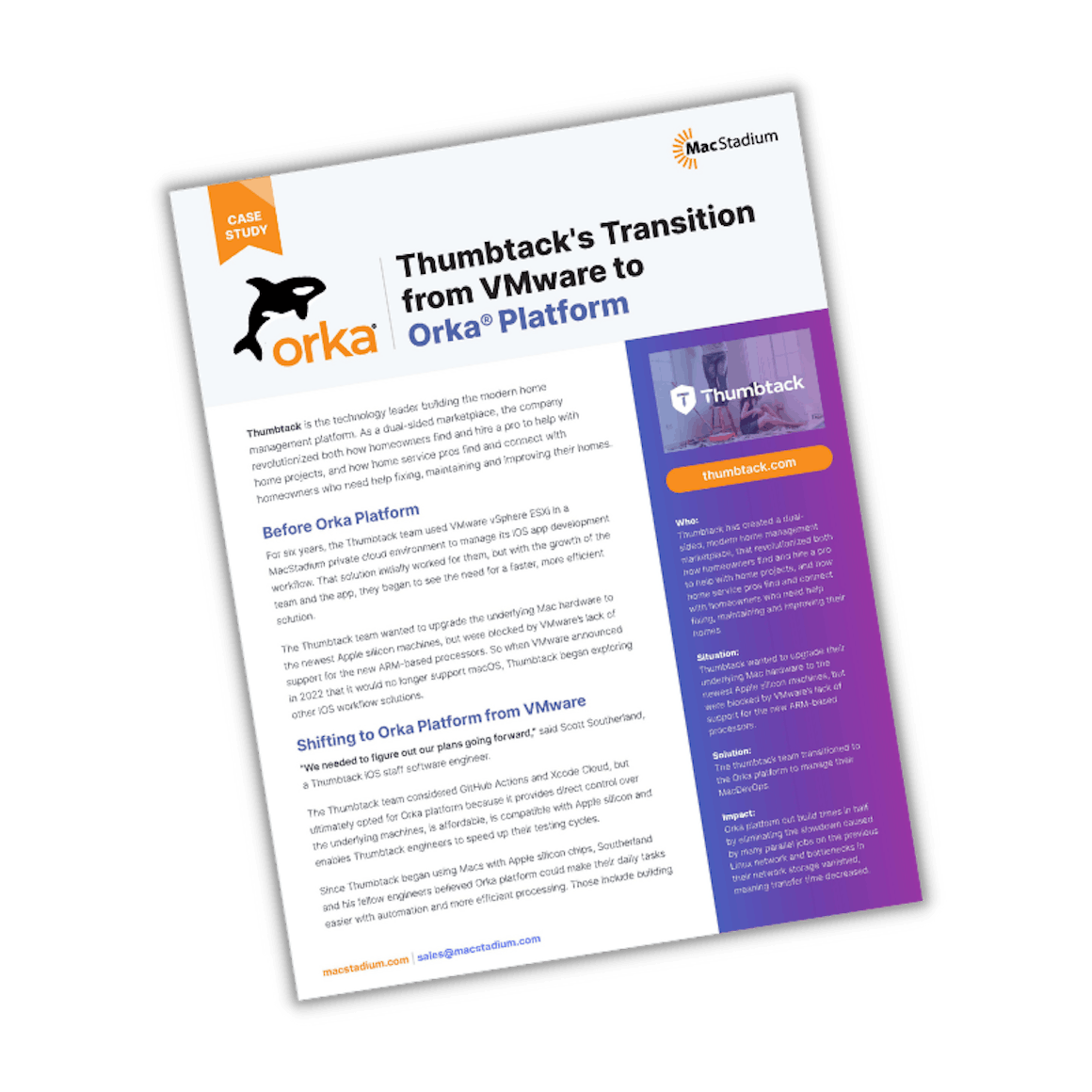 Download the case study
Thumbtack wanted to upgrade their underlying Mac hardware to the newest Apple silicon machines, but was blocked by VMware's lack of support for the new ARM-based processors.
"With Orka platform, Thumbtack now has a virtualization platform that will support future Apple OS upgrades."
Download the case study to learn more about how Thumbtack transitioned to MacStadium's Orka to future-proof its Mac DevOps.