Mac mini
Mac mini.
A small but mighty workhorse for any Mac compute need.
The right mini for any project.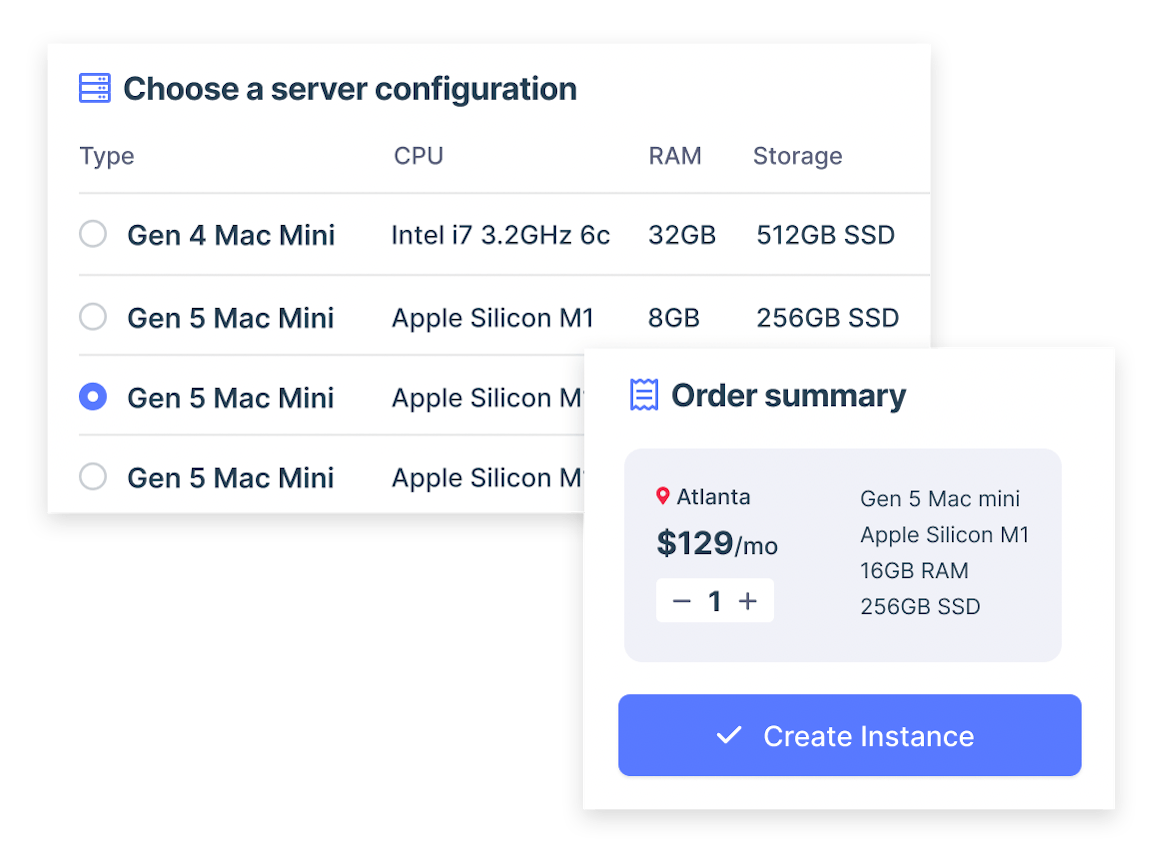 Get started now. Easily scale as you grow.
With your MacStadium account, deploy minis in minutes and get immediate access. Manage and grow your cloud through our portal or contact us for infinite scalability. Add virtualization, storage, and a firewall for a complete virtual private cloud built on Mac minis.
Create your free account
Apps of all sizes are built on Mac mini.








From one mini to one thousand.
With instant activation, unlimited internet usage, and 24x7 remote hands support, Mac mini is the perfect solution for your Mac compute needs.
Apple silicon migration
Let MacStadium help transition your build pipeline from Intel to Apple Silicon with flexible, scalable environments.
Contact us
Virtualization
Add a virtualization layer across your Mac minis with Orka, Anka, or VMware.
Learn more