Orka Workspace
Simple, secure access to a virtual Mac desktop from any device.
Orka Workspace is a Desktop-as-a-Service (DaaS) solution that delivers Mac desktops to end users worldwide, via user devices with a modern web browser. Unlike purchasing, provisioning, and shipping physical hardware, Orka Workspace is cost-efficient, easy to deliver, and secure.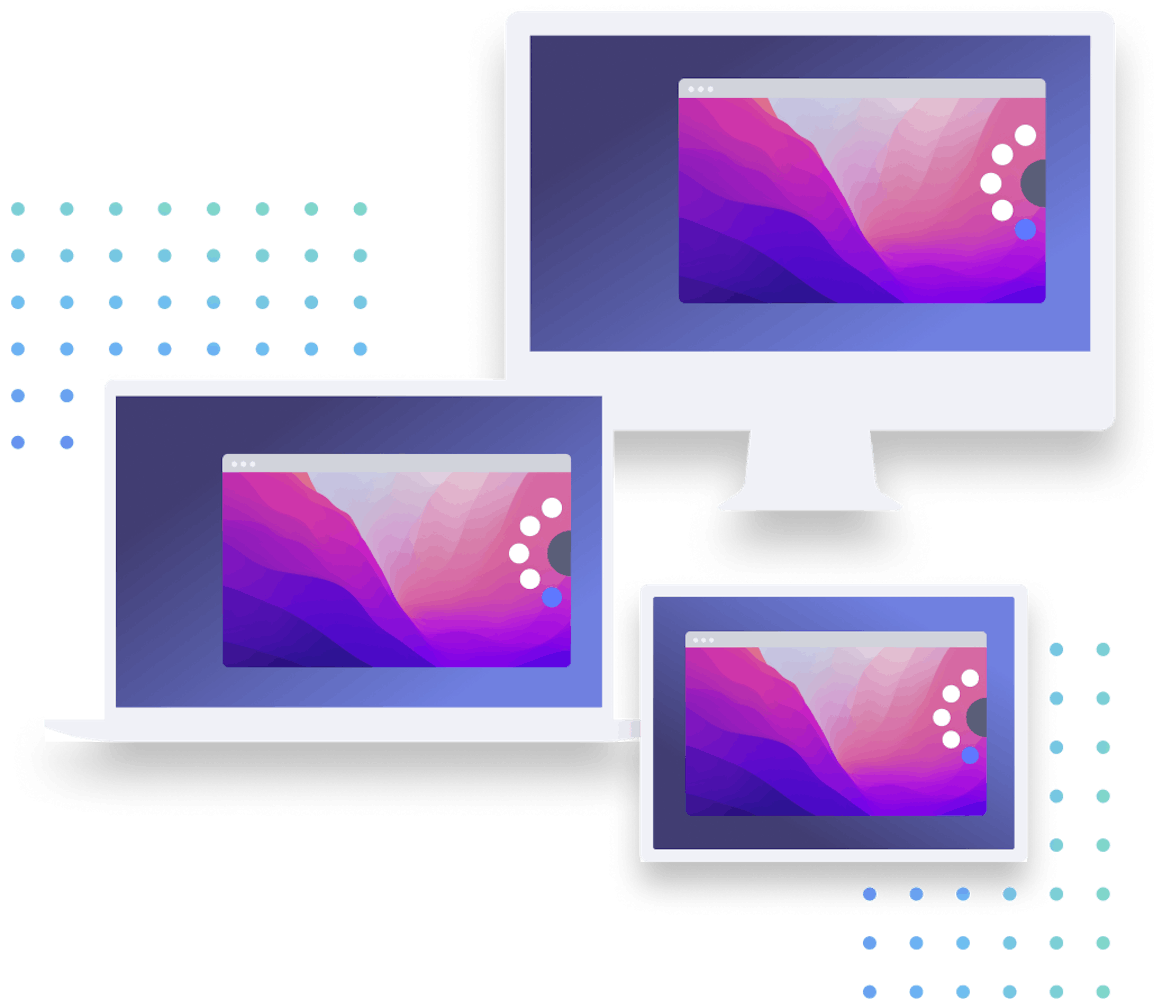 Introducing Orka Workspace
You're now able to provide secure, high-performance desktop access to cloud-hosted macOS environments — anytime, anywhere, and from any device. It uniquely solves Mac virtualization complexities and IT teams' Mac-virtual secure desktop needs by leveraging our popular Orka Platform to provide unmatched macOS virtual-machine provisioning and scalability. 
Unlike purchasing, provisioning, and shipping physical hardware, Orka Workspace is secure, cost-efficient and easy to deliver.
Why Orka Workspace?
The industry's first enterprise-grade virtual desktop solution for Mac, Orka Workspace enables you to centrally manage macOS desktops and securely stream them to any authenticated user.
Contact us today to learn more.
Reduce security risks related to having computers in the field with session timeout.
Accelerate employee onboarding and offboarding by providing a Mac desktop experience to remote workers rather than shipping hardware.
Eliminate hardware challenges by enabling remote workers to access a Mac Desktop any time, anywhere, and from any device.
Instantly provision and revoke access to users worldwide through centrally controlled macOS images.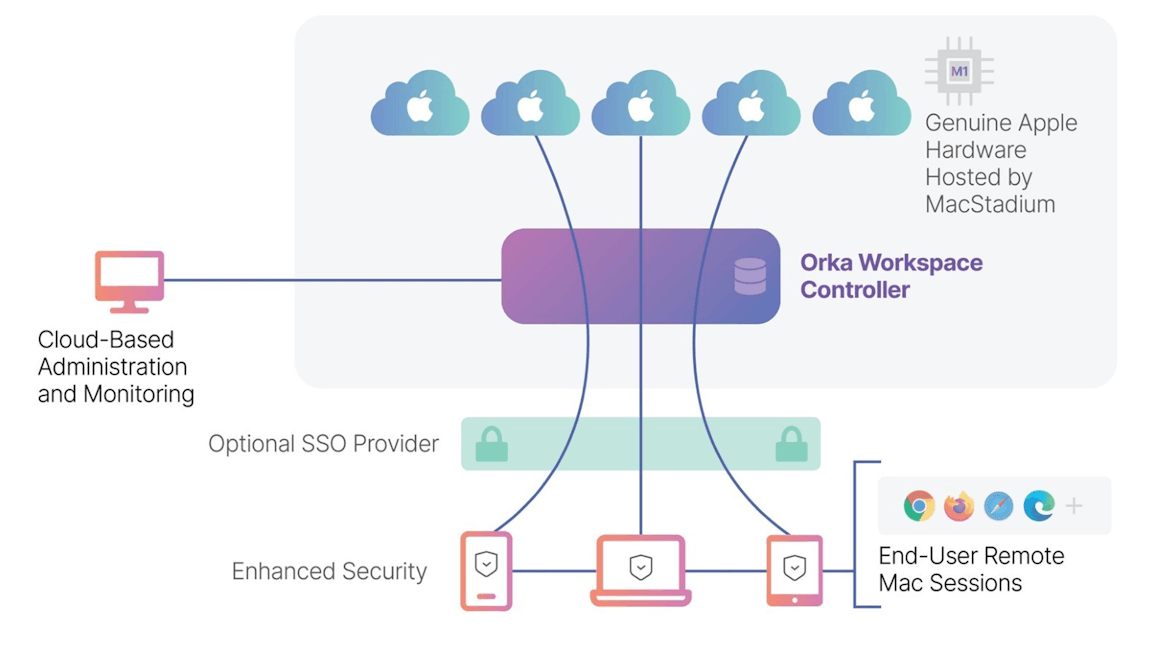 Use Orka Workspace to Scale Remote Capacity
Step 1: Users log into Orka Workspace using their username and password or via SSO. 
Step 2: Orka Workspace instantly creates a virtual macOS desktop with the designated applications and settings. 
Step 3: After the user logs off, the virtual desktop is dissolved, and the compute resources are available for another user.