Hybrid and Multicloud Solutions
Include Mac in your overall cloud strategy.
Integrate your Mac cloud with non-Mac build pipelines located in other public clouds or extend your on-premises network with MacStadium's hybrid and multicloud solutions.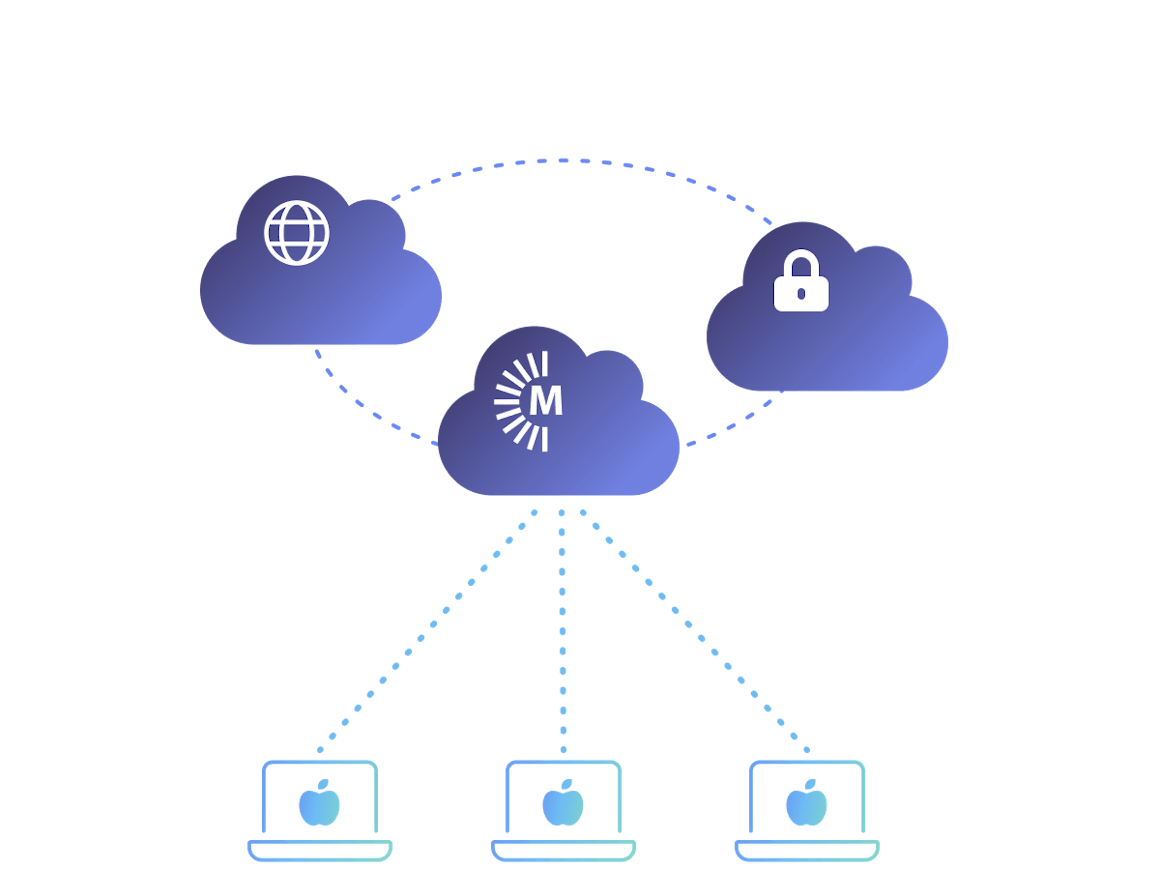 MacStadium's enterprise-grade cloud services can fully support your development requirements across hybrid and multicloud environments. Get the same flexibility, scalability, compliance, and control that you have with your non-Mac cloud services with your Mac cloud environment.
Secure.
The same certifications and security posture as other public cloud providers. Learn more ->
Flexible.
We offer multiple options for cloud-to-cloud or on-prem-to-cloud connectivity.
Scalable.
Easily add capacity, create redundancy in multiple locations, or migrate from on-prem to the cloud.
MacStadium Cloud Connect.
Utilize our Cloud Connect network connectivity solutions for secure, high-performance, and virtualized network connectivity to other leading public and private cloud environments.
Reduced cost.
Egress Internet transfer rates are reduced by an average of 75%, in some cases, paying for the cost of the service.
Increased security.
Secure the transfer of data and valuable intellectual property across a private network without the risk of public Internet exposure and the burdens of firewall encryption.
Diverse connectivity.
Get secure, high-performance connections to AWS, Microsoft Azure, Google Cloud, IBM Cloud, Oracle, and more.
Stability & availability.
Lower latency and guaranteed bandwidth availability for mission-critical workloads without the risk of congestion or contention with other customers.
Flexibility & scalability.
Real-time, scheduled or automated EVC bandwidth adjustments enable us to address fluctuating traffic demands quickly and without service downtime.
Reduced time to deploy.
Cloud Connect greatly shortens the amount of time it takes to onboard, migrate, and transition MacStadium services into production use.

Flexible, secure connectivity.
All MacStadium cloud environments can be connected to external resources via a site-to-site virtual private network (VPN). This is a persistent, secure connection that encrypts all traffic from external resources by way of our customizable Cisco firewalls.