VMware
The end of VMware + Mac.
VMware will not guarantee the support of Ventura or other future versions of macOS that your development team needs. It's time to transition to a new virtualization tool.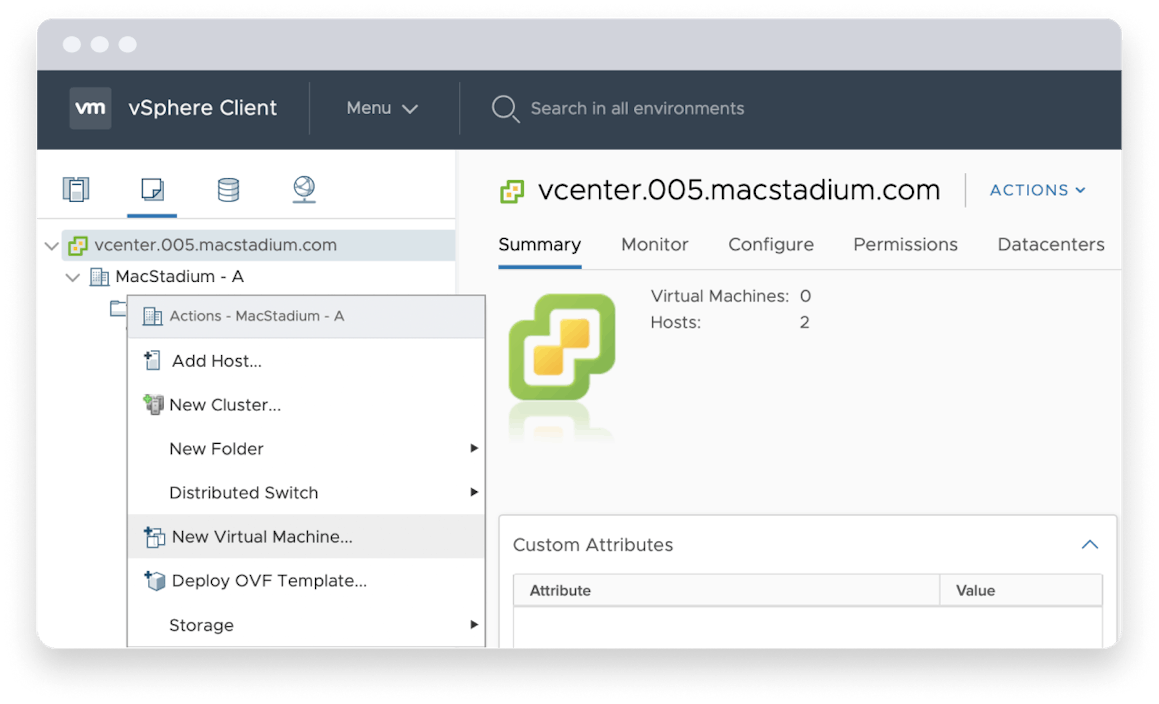 Trusted virtualization.
Started in 1998 and used by more than 500,000 customers worldwide, VMware is a reliable platform that enables teams to build, run, manage, connect, and protect their apps. Combining VMware virtualization with genuine Apple hardware, a MacStadium VMware private cloud is an excellent choice for companies that need enterprise-scale build, test, or CI/CD deployments for macOS.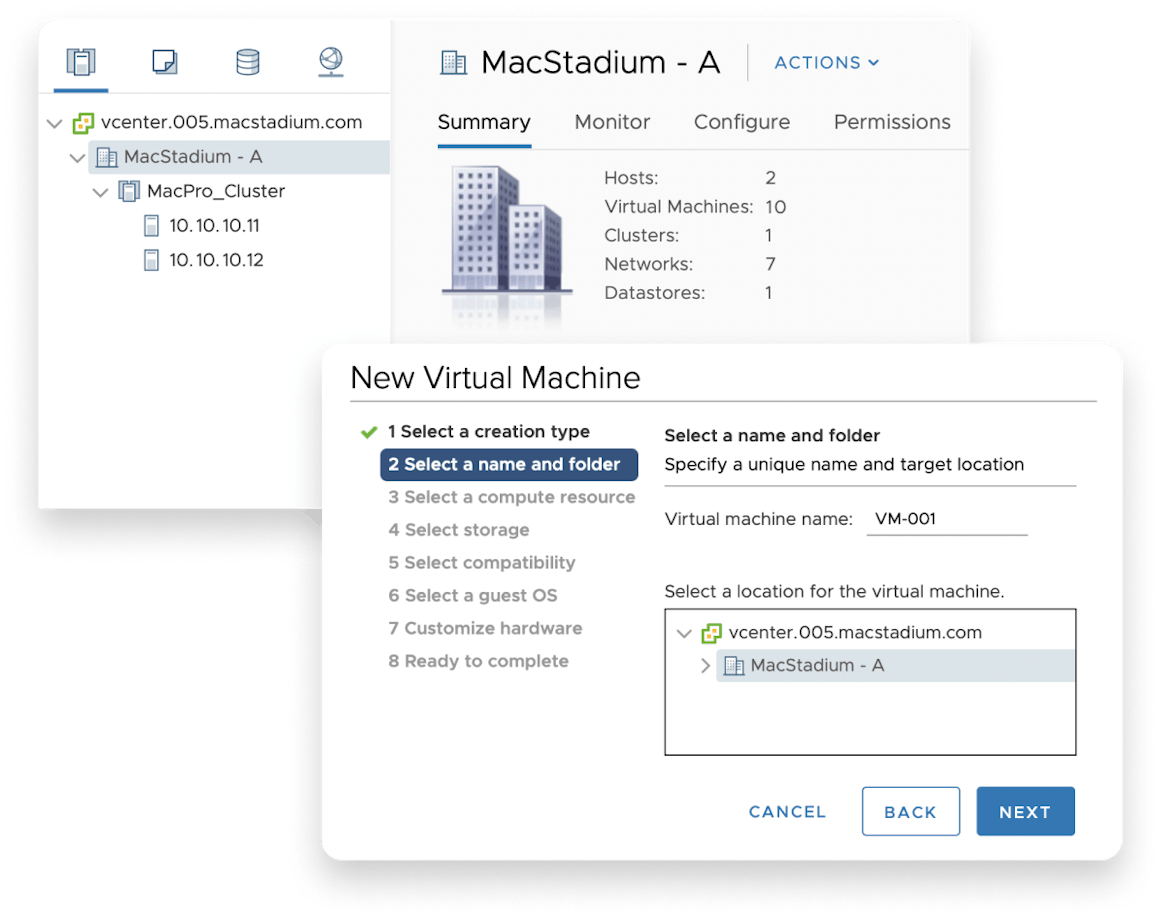 Manage your VMs with vCenter.
We offer the latest stable version of the VMware ESXi hypervisor on dedicated servers in all of our data centers. MacStadium VMware private cloud environments are deployed with VMware Enterprise Plus licensing which includes vSphere and the vCenter app for efficient management and scaling.
Ephemeral VMs with linked clones.
VMware linked clones allow for the fast creation of virtual machines by copying a snapshot of a single parent VM and allow a VM to look and feel more like a container. It's a great method for creating short-lived ephemeral VMs.
Ready to get started?
Our sales engineers are available to provide a custom price quote or answer your questions about a Mac cloud built on VMware.
Learn from experts.
We have a team of VMware experts on staff to help deploy and optimize your VMware cloud. Read some of their ideas in our blog.
Visit the blog
Compare options.
MacStadium offers three platforms for virtualizing macOS. Learn about each one to see which is right for your team.
Learn more