New and Improved Customer Portal Experience
The MacStadium customer portal is undergoing some major improvements, and more are slated to come. Learn about what's new in the portal in this post, and share your ideas for new features you'd like to see next!
The MacStadium customer portal is undergoing some major improvements, and more are slated to come. The product team has been hard at work implementing iterative improvements on the user experience in the portal. This effort has been largely focused on increasing the available self-service options within the portal in order to expose a modern, cloud infrastructure management experience for the full spectrum of MacStadium's available resources. 
Specifically, virtualized, macOS-specific resources can now be managed much like bare-metal macOS resources have historically been. For example, customers can now see their Orka/Anka/VMWware clusters as well as devices like firewalls and storage. Additionally, customers can now submit tickets related to specific elements of their MacStadium environment via the portal. 
View Service Details and Manage Bare Metal
You can now see virtualized resources, such as Orka clusters, along with specifics about the underlying nodes that support them in the portal as well. Additionally, there are a variety of new administrative actions available to users, such as power cycling bare metal resources and improved ticketing for more streamlined support when needed.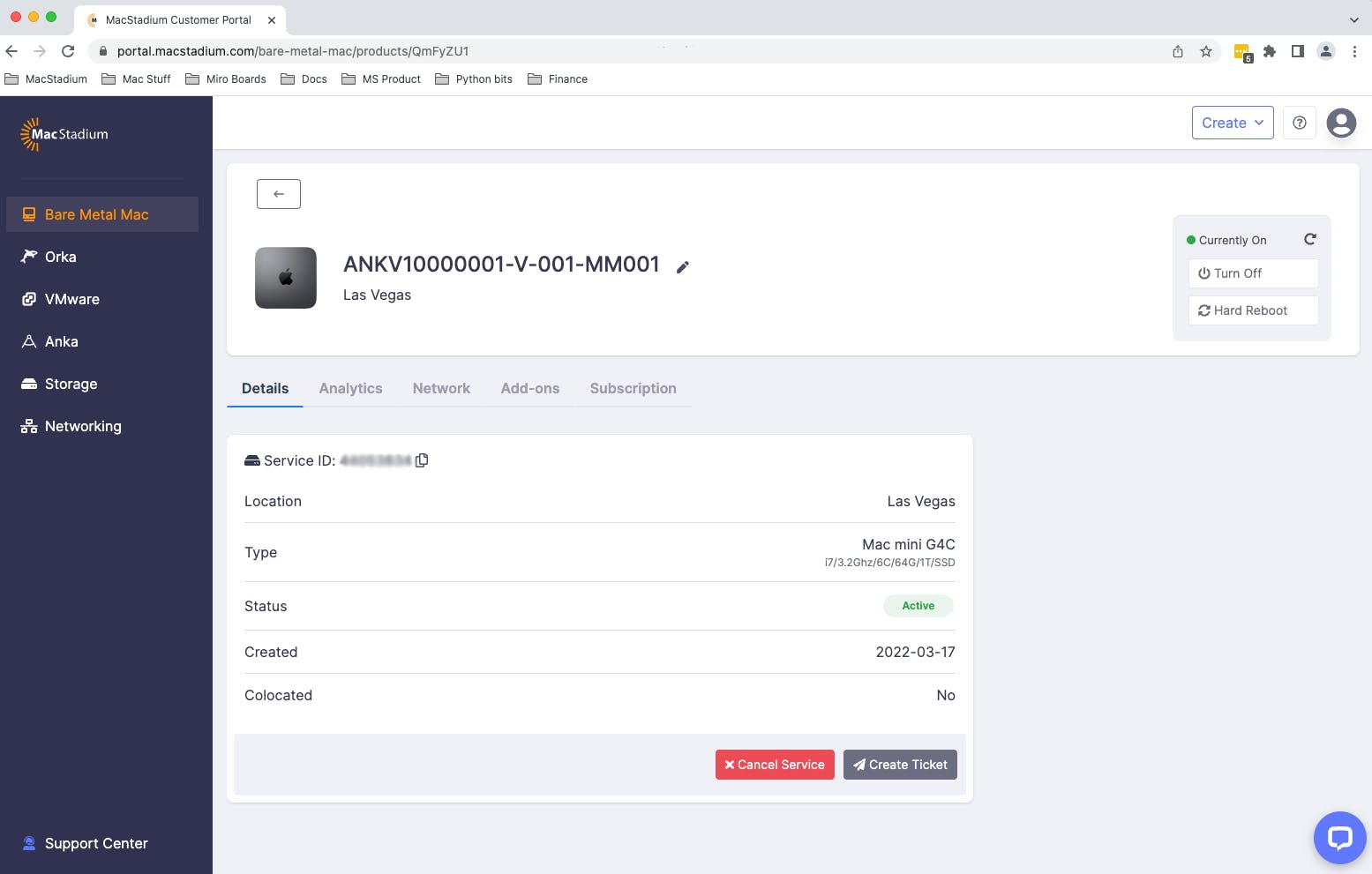 Track User Activity with the Audit Log
The customer portal also now features an audit log to track and display user activity within the portal. The audit log shows account super users the following information:
The user performing the action.
The action itself – login, create bare-metal instance, etc.
Whether the action was successful.
The date/time the action was performed.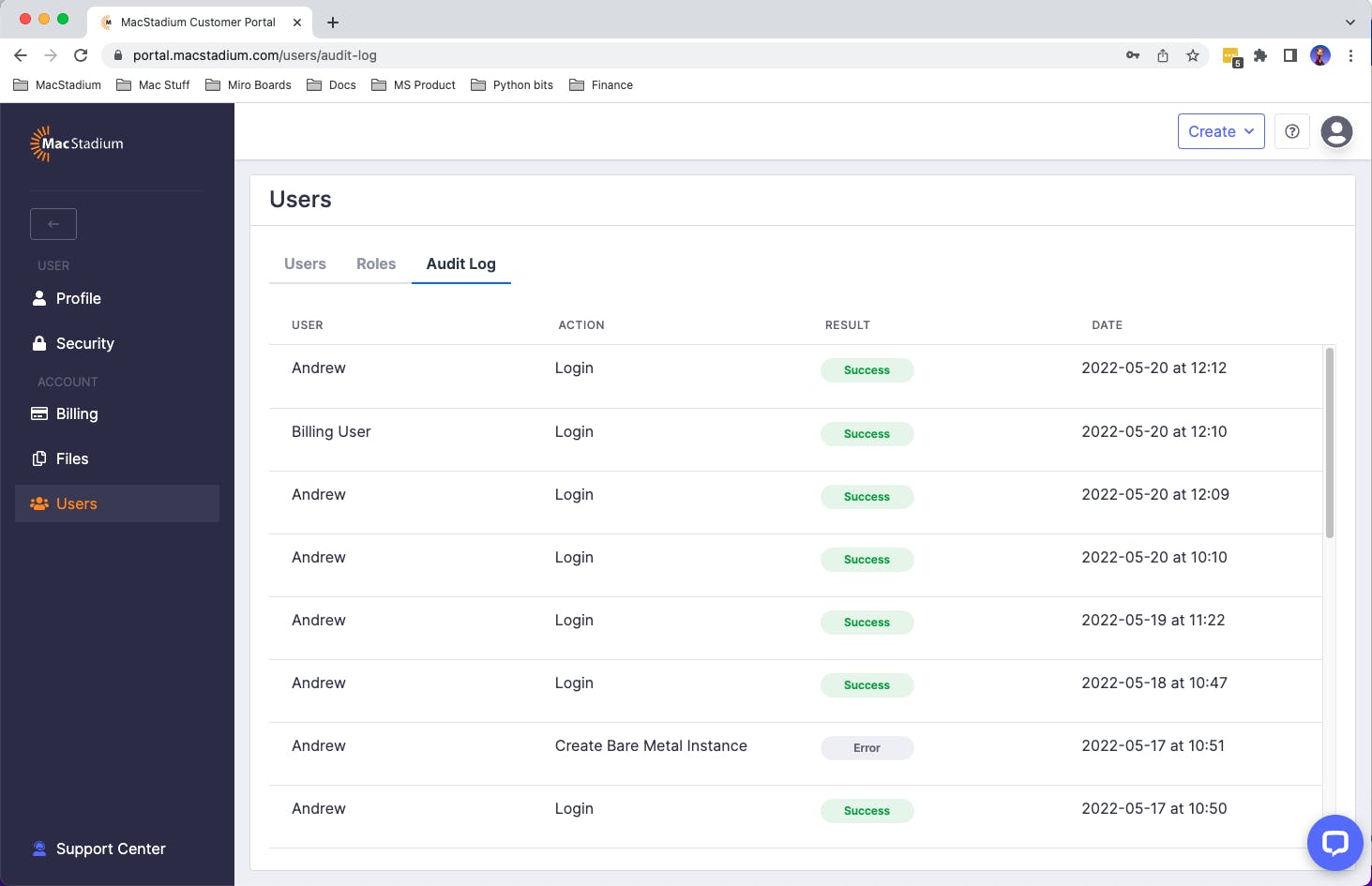 This information is currently available only to account users with the Admin role and can be accessed from the User Account icon in the upper-right corner, and selecting Users. 
Improved Support Ticket Routing
You can now submit tickets related to specific resources, such as storage arrays, network firewalls and macOS compute resources, so support can respond that much faster.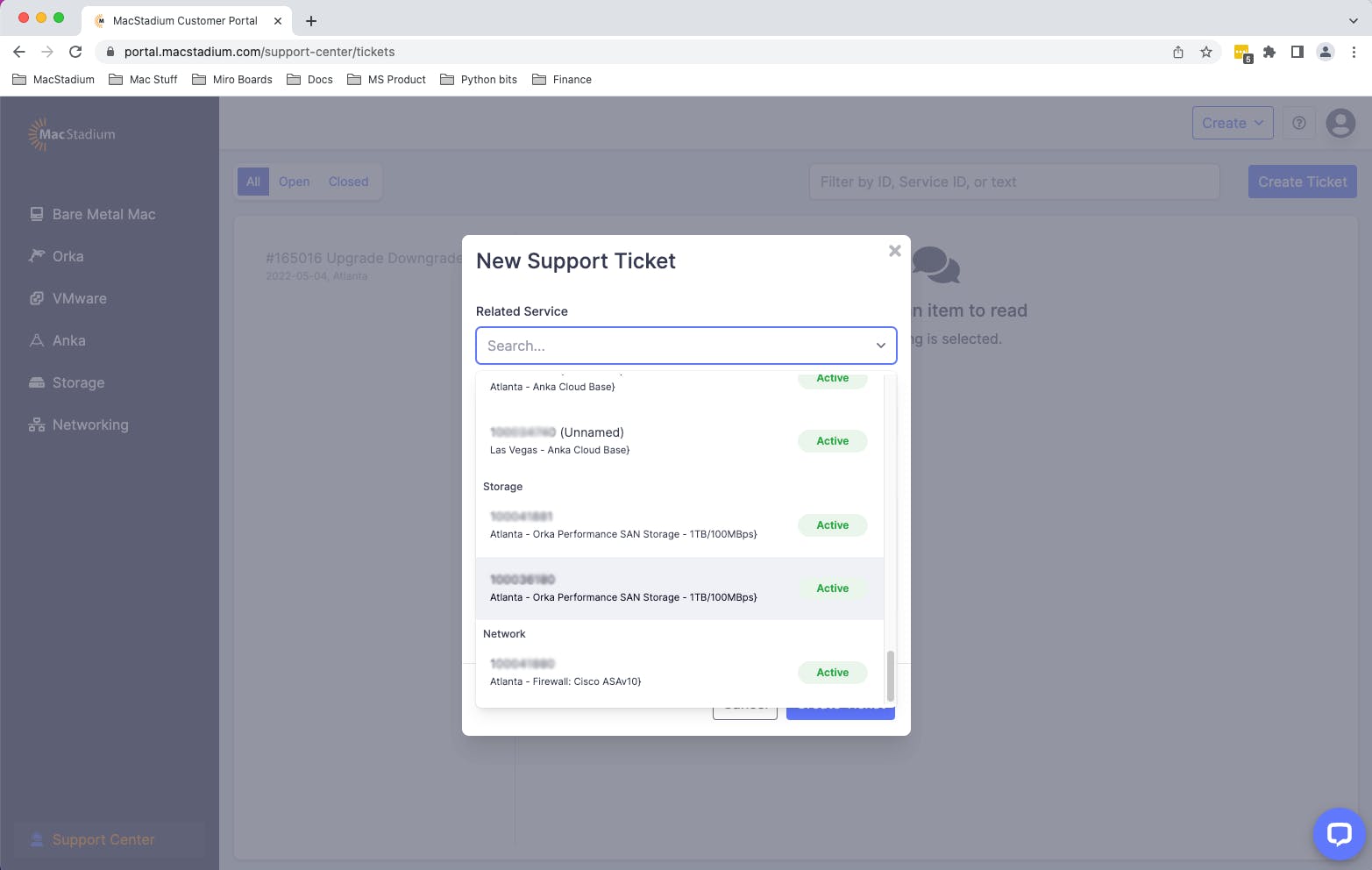 What Features do You Want to See Next?
We are building out the portal experience with our user's input top-of-mind, so if there are any specific features you'd like to see please share them via a support ticket in the portal.