Resources
Helpful stuff. All in one place.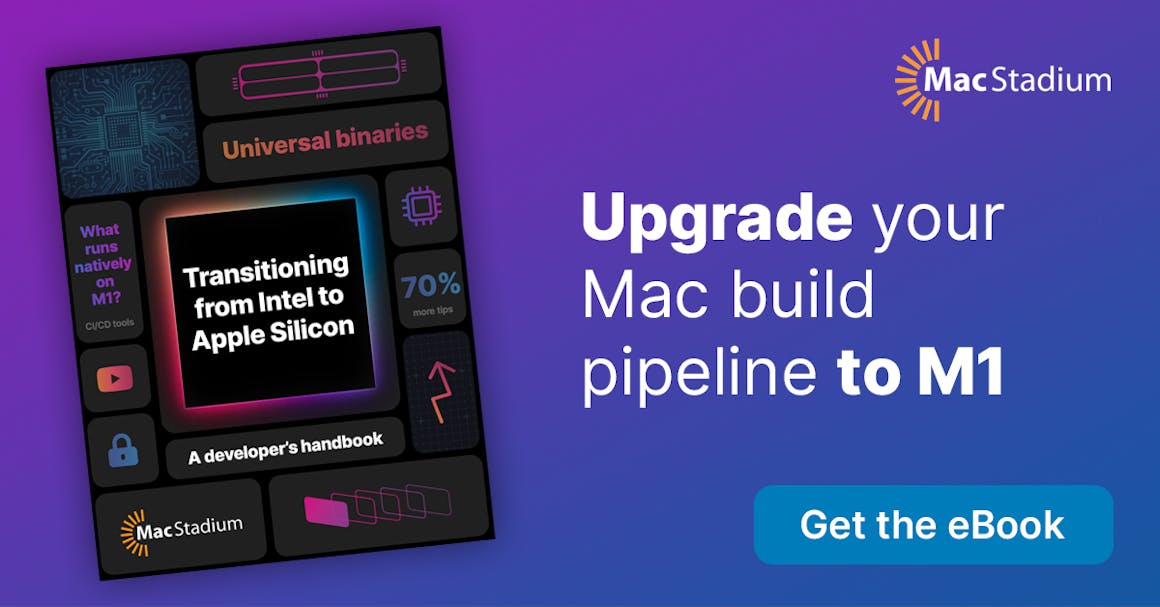 Make the move from Intel to Apple silicon.
In 2020, Apple announced that their ARM-based silicon is replacing the Intel chip for Mac. Have you made the switch? In this eBook, we look at the state of developer tools, investigate how converting to Apple silicon could impact your build pipeline, and offer suggestions for ensuring a smooth transition.
Dig into the technical details.
Visit our documentation site for answers to all of your frequently asked questions, how-to guides about MacStadium hardware and virtualization, and links to additional resources.
Find tools & plugins.
Integrate MacStadium and our virtualization tools with your CI pipeline with these plugins.
Learn more
Get updates.
Subscribe to the MacStadium email newsletter for the latest news, Mac DevOps tips and tricks, and more.
Subscribe here