Resources
Helpful stuff. All in one place.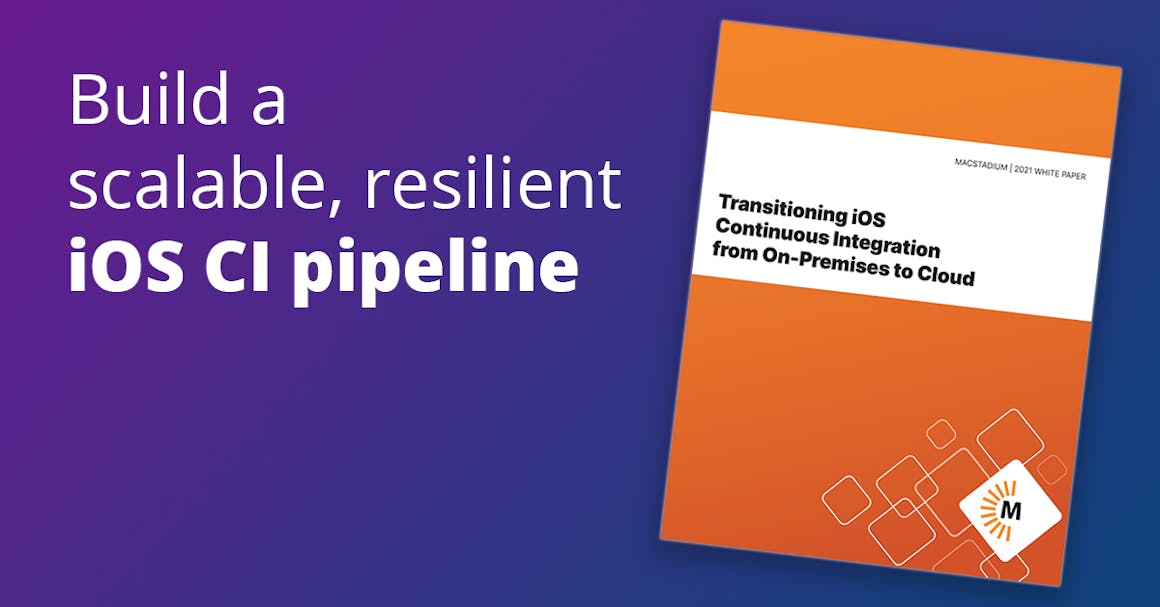 Transitioning iOS CI from On-Prem to Cloud.
As teams grow, an early continuous integration (CI) pipeline can show signs of strain. Managing on-premises Macs is difficult to scale. Migrating Mac builds to the cloud offers a number of benefits. Learn more about why and how to make the transition in our free white paper.
Read the white paper
Dig into the technical details.
Visit our documentation site for answers to all of your frequently asked questions, how-to guides about MacStadium hardware and virtualization, and links to additional resources.
Find tools & plugins.
Integrate MacStadium and our virtualization tools with your CI pipeline with these plugins.
Learn more
Get updates.
Subscribe to the MacStadium email newsletter for the latest news, Mac DevOps tips and tricks, and more.
Subscribe here