Careers
Careers with MacStadium.
We're a diverse, creative group of people providing unique, innovative Mac cloud solutions that support the development teams who build the iOS and macOS apps you use every day.
Mission statement.
Delivering cloud solutions to simplify Mac for business.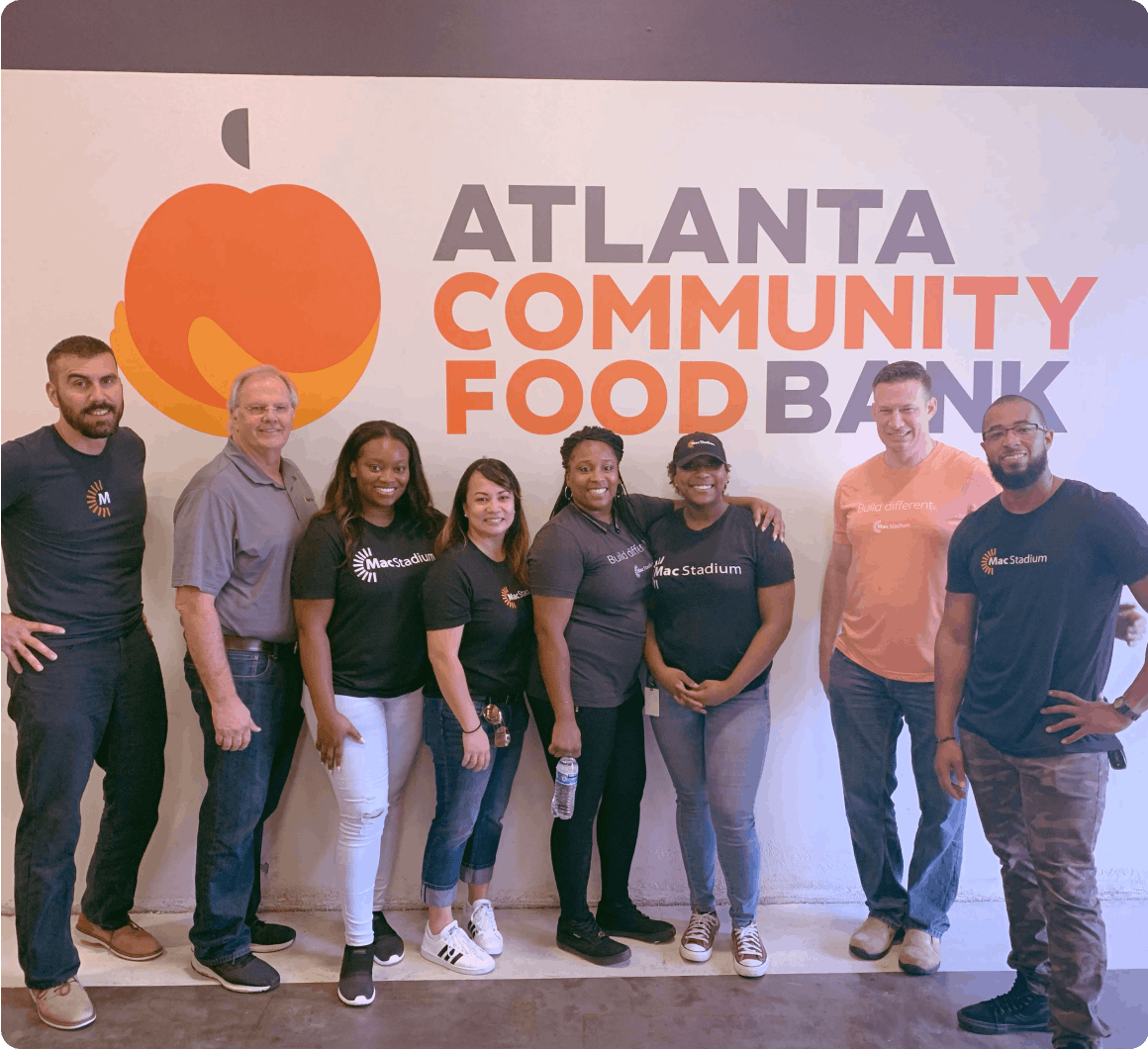 Our core values.
Transparency.
Insight requires honesty: We believe holding back information is a detrimental act. We recognize honest, open and candid conversation is the ultimate way to build trust internally and externally.
Integrity.
Action rooted in excellence: We hold ourselves accountable, take ownership and accept responsibility for our actions. Our moral compass guides us, and we act with strong ethics. This is not only a priority for our people, but for the company's behavior as a whole.
Teamwork.
Collaboration drives innovation: No one person has all the answers. We are humble. We know that working together is the only way to create something greater than ourselves as individuals and to deliver on our bold vision.
Innovation.
Curiosity sparks progress: New ideas allow us to learn, iterate, adapt and propel technology forward. We are not afraid to ask questions and take calculated risks to achieve meaningful results.
Inclusivity.
Unity inspires creativity: Treating everyone with the respect they deserve is not only an expectation, but a requirement. We believe merging various lived experiences and perspectives with representation in a shared environment breeds success.
Diversity and inclusion.
MacStadium celebrates diversity and embraces the differences that make us unique. We believe individual differences bring new perspectives to challenging problems and are an asset to the organization. MacStadium has policies in place to ensure respectful communication, equity in compensation, and fairness in recruiting.
Life at MacStadium.
Beyond compensation, MacStadium offers comfortable, conducive work environments. We keep the snacks well stocked and coffee on tap. A healthy helping of out-of-office events to build team camaraderie combined with a flexible work environment allows our employees to perform at their best.
Why we love working here.
Day one benefits.
Coverage starts on day one. We offer competitive benefits, health and dependent care spending accounts, health savings account, and disability and life insurance.
Balanced life.
We offer employees generous paid time-off policies, holiday schedule, and a flexible work environment. MacStadium understands life also happens outside of work.
Solid future.
Beyond competitive salary and a 401(k), MacStadium offers continuing education, professional development, and health and wellness reimbursements.
See open positions