NuoRDS is a scalable terminal server for Mac
There is a new terminal server option for Mac. It is called NuoRDS. It is simple to install, has a number of options and is quite well developed.
There is a new terminal server option for Mac. It is called NuoRDS. It is simple to install, has a number of options, and is quite well developed.
I'll provide a screenshot tour below but I'd like to highlight just a few things that will make this software of interest to MacStadium customers. 
NuoRDS is built with scalability in mind. You can set up multiple users to a single server, or to a pool of servers. (Pricing varies with how many you choose of each.) This is great for institutions that need access for a large number of users. Users can connect from Mac, Android, Windows, and iOS.  Just download your client of choice. 
The terminal server also has advanced features built-in like integration to directory services and session permissions and monitoring. 
The software is available with a 30-day trial so you can install it on a Mac mini server with us and give it a try. 
Following is a brief screenshot tutorial (and a discount code.) 
Download the software to your remote Mac: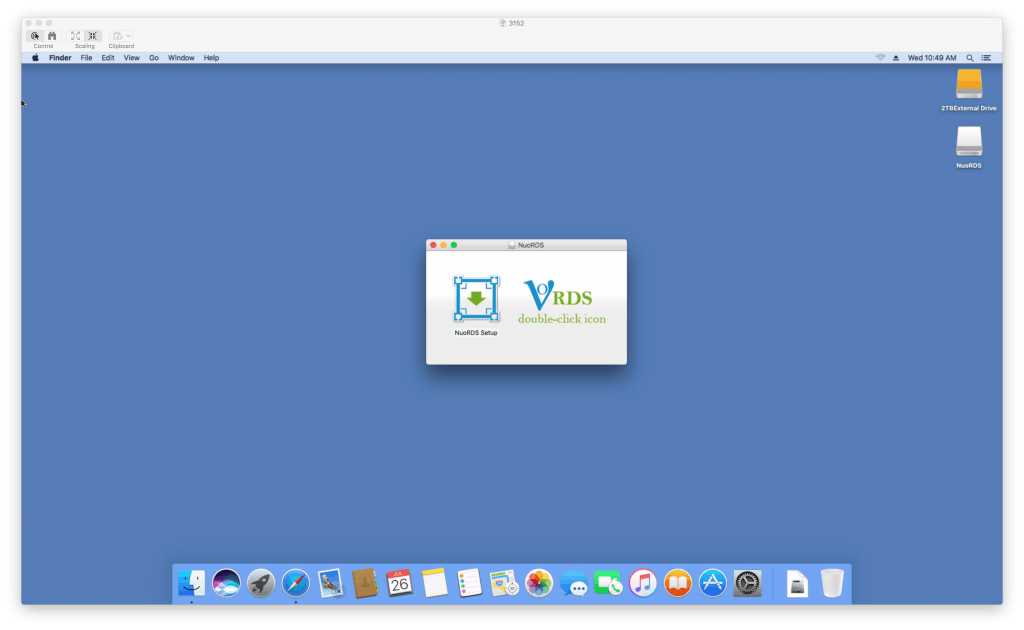 Press Go to install the terminal server. It will walk you through the process and also instruct you to restart the server when complete.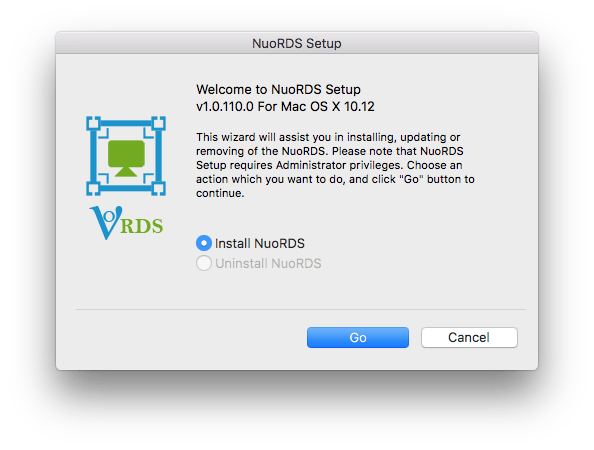 As part of the setup, you'll be encouraged to disable SIP. This isn't required, but our support staff is happy to do it for you if you'd like it done.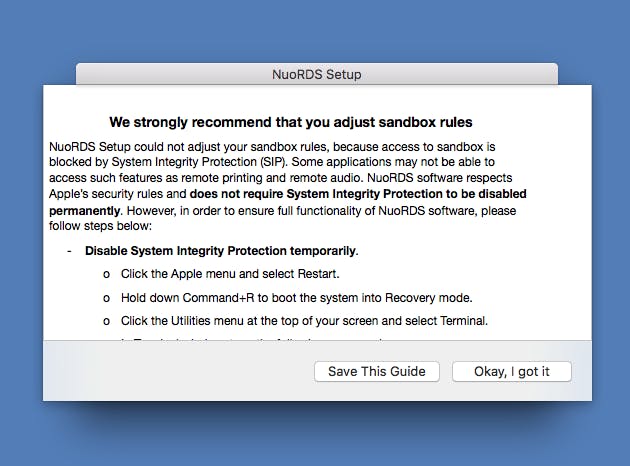 You can apply the license to your installation. Below is a sample for a 30-day trial.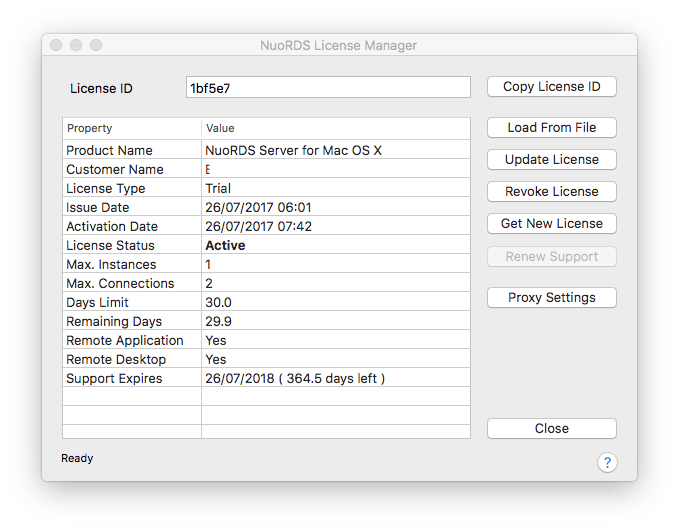 There are a number of panels to personalize your install, which is great for a terminal service. You can really set it up the way you'd like to use it for your team.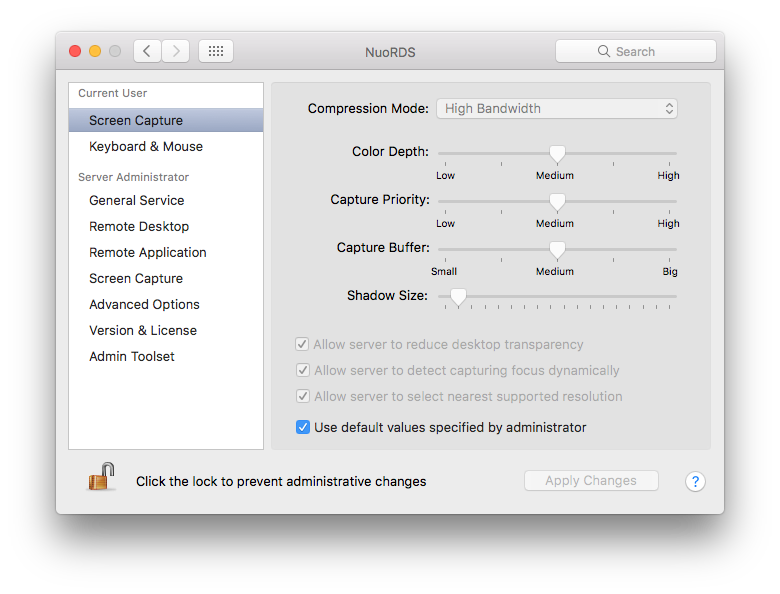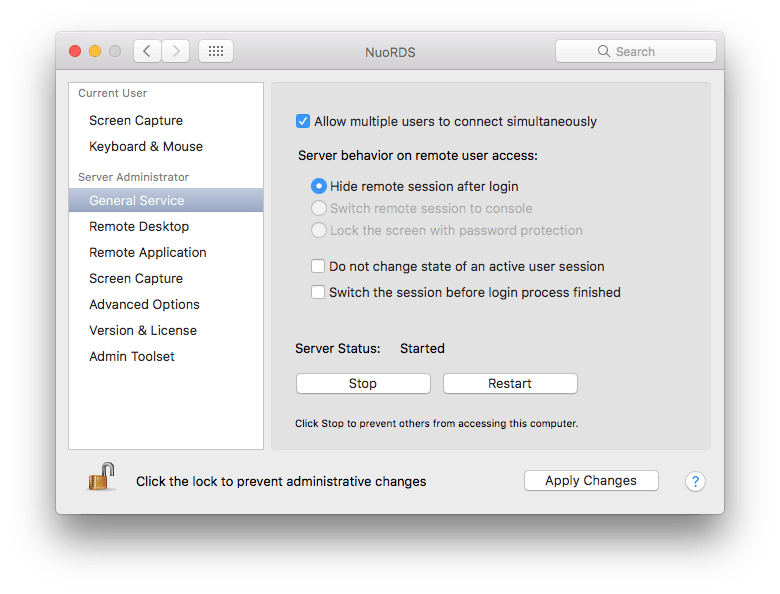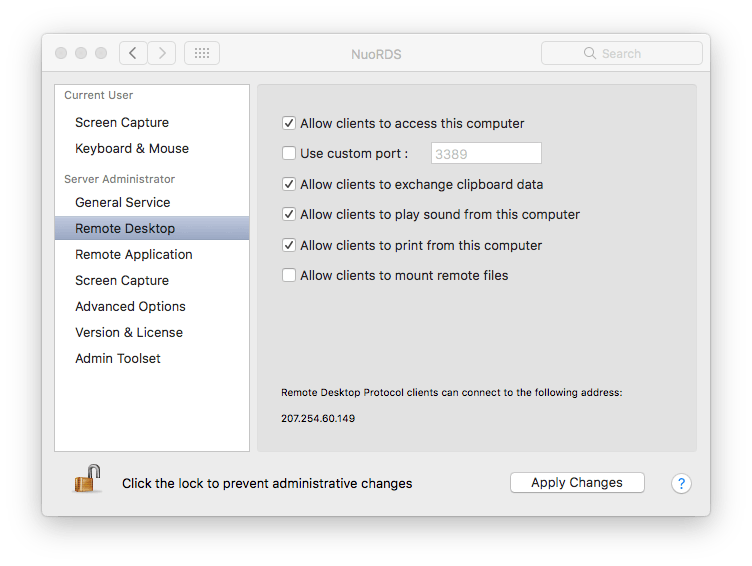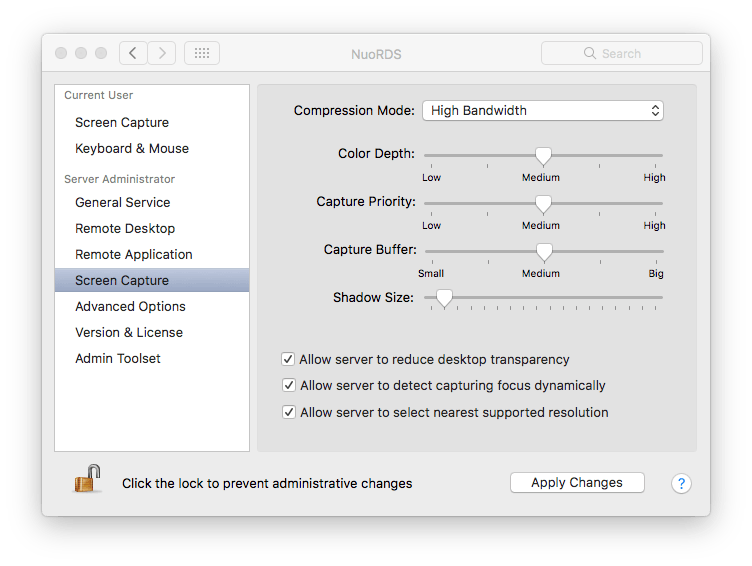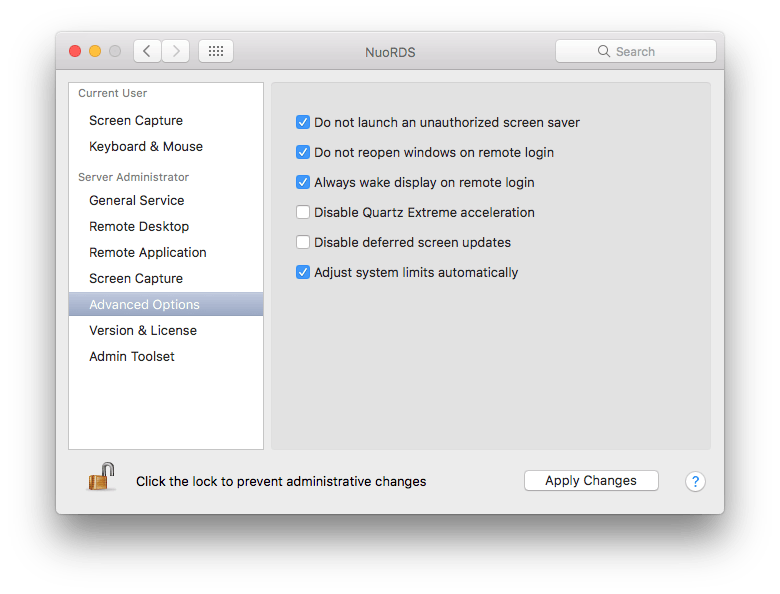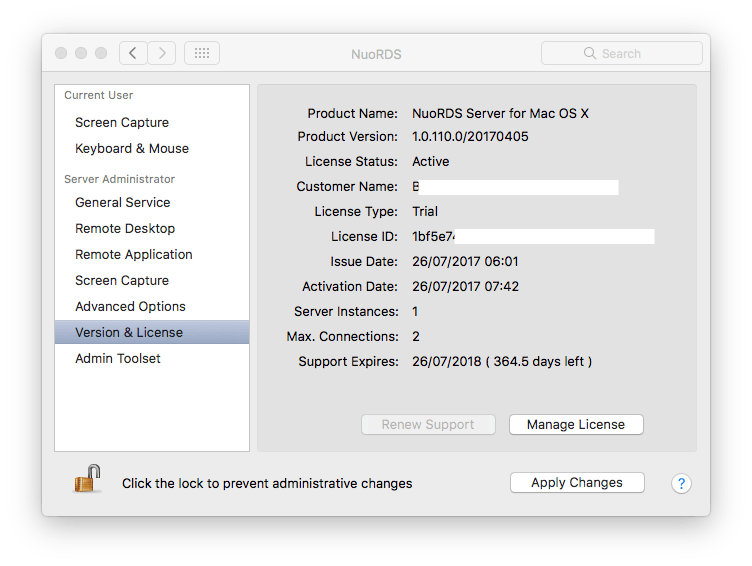 The Access Manager is especially powerful as you can log the sessions, view the users, and limit the connection options for remote use.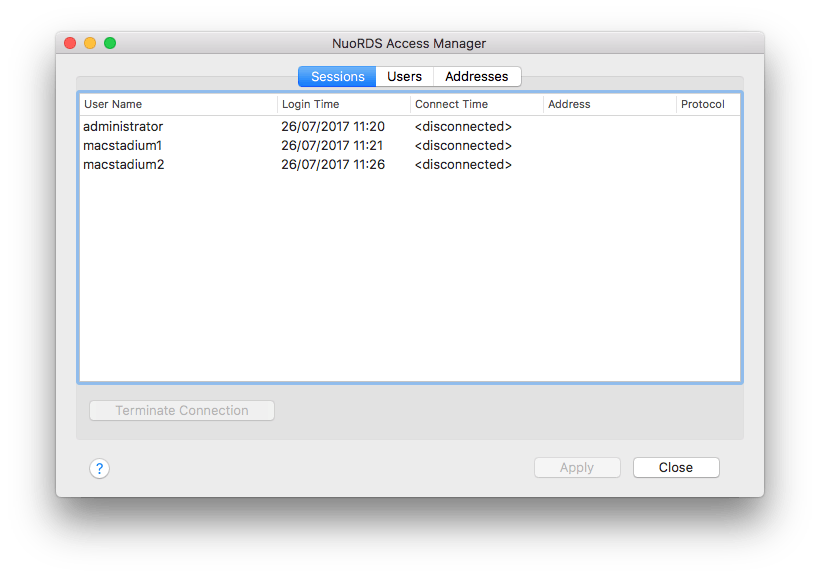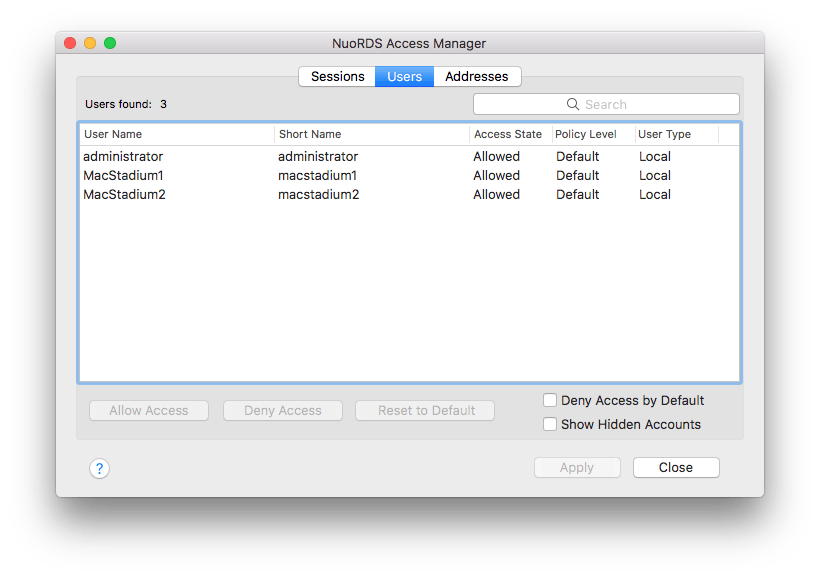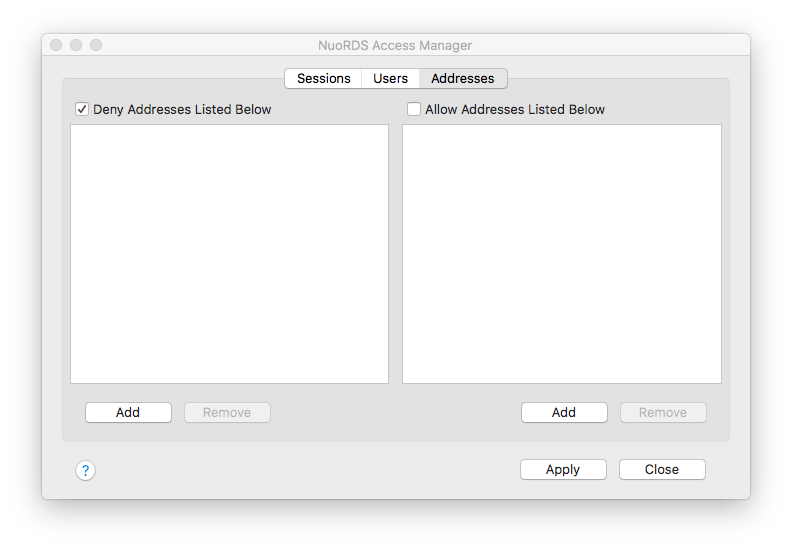 Once you are all set up on the server, just choose your client and connect. This is the Mac version of Remote Desktop set up for our two test users.
And how it looks from a Mac (top) and iPhone (bottom.)
If you have any questions, you can contact the developers and they'll happy to help out. 
Update: Since writing this post, the developers have reached out with a 25% discount code for MacStadium customers. Purchase with code "MACSTA01" to receive 25% off the price.