Open-Source Program Spotlight: HandBrake
Want to resize videos without sacrificing quality? Need a reliable way to convert old videos to a modern format? HandBrake has you covered. HandBrake uses MacStadium to power their open-source video transcoder. Continue reading to learn more about what makes HandBrake unique and how to start using it.
MacStadium's Free and Open-Source Software (FOSS) program provides free access to a Mac mini hosted in one of our US or European data centers for the development and hosting of open-source projects. We currently sponsor over 100 projects, including HandBrake. 
What is HandBrake? 
Want to save space on your hard drive while maintaining the best possible quality video? Look no further than HandBrake. 
Put simply, HandBrake is an open-source video transcoder for converting video from nearly any format to a selection of modern, widely supported codecs such as H.264 and HEVC. HandBrake is available for Linux, Mac, and Windows, licensed under the GNU General Public License (GPL) Version 2.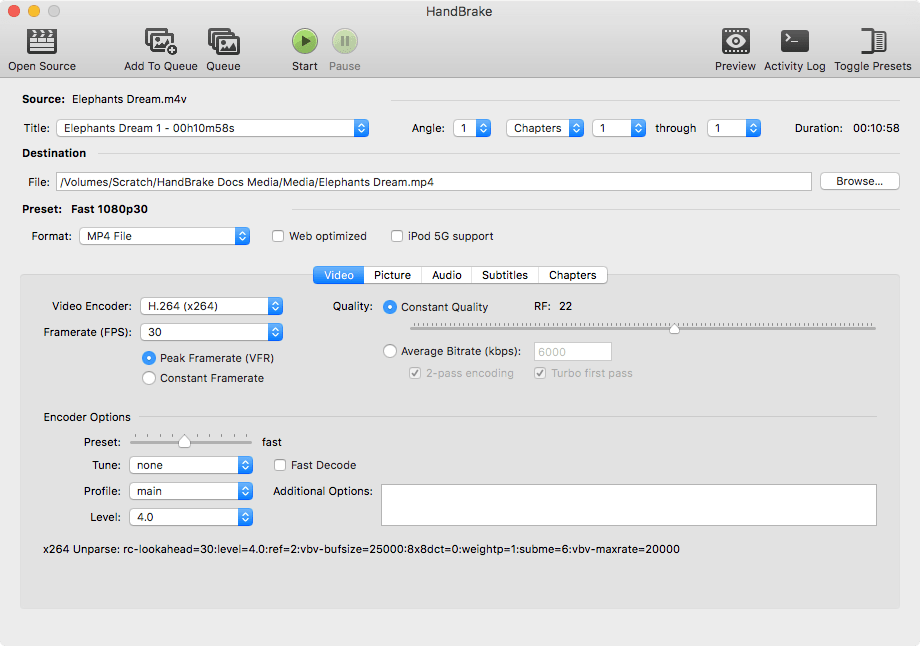 It all began in 2003 when developer Eric Petit ("titer") decided to create a program that could back up his DVDs. After its initial release, HandBrake did not receive any updates until 2006, when the unofficial development resumed under the name "HandBrake Extreme." Later in the year, Rodney Hester and Chris Long collaborated on forums to support Apple's new iPod format on HandBrake, leading to significant improvements. They couldn't update the official repository, so they created "MediaFork" in early 2007. Fortunately, contact with Eric was made and the updates generated in MediaFork were merged into the original HandBrake project in March 2007. 
Over the years, HandBrake evolved, gaining popularity among users who wanted a user-friendly way to convert media files. The project passed through various hands, adapting to new technologies and platforms. In 2017, the release of HandBrake 1.0 marked a significant milestone, with a revamped interface and enhanced features. 
Today, HandBrake continues to thrive, with a dedicated community of developers and users contributing to its growth. With its commitment to simplicity and effectiveness, HandBrake remains a go-to solution for anyone looking to convert and optimize their video content. 
What makes HandBrake unique? 
We all know someone who has way too many multi-TB projects saved on their drive (maybe that person is you – no judgment.)  
HandBrake allows you to get the highest quality video with the lowest file size possible. Raw files can take up extreme amounts of space, leading to storage and sharing issues. With HandBrake, users can bring a 30GB file all the way down to only 1GB while maintaining high-quality audio and video.  
HandBrake was designed with an easy-to-use UI, making it more efficient and accessible. It allows users to transcode both audio and video components together in one step, without the need for complex command-line utilities. 
Compared to other tools, HandBrake makes it easy to get maximum performance when transcoding, with hardware-accelerated rendering and easy customization options. It takes videos you already have and makes new ones that work on your mobile phone, tablet, TV media player, game console, computer, or web browser — anything that supports modern video formats.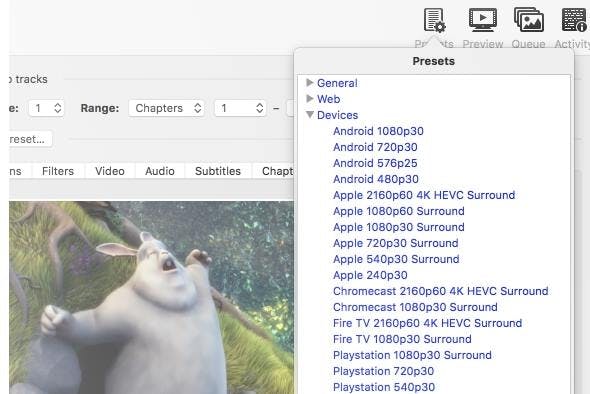 Here's a quick overview of what HandBrake can help with: 
Convert nearly any video to MP4, MKV, or WebM 
Crop and resize videos
Remove combing artifacts caused by interlacing and telecine 
Adjust audio volume levels and dynamic range for certain audio types 
How Handbrake uses MacStadium 
HandBrake uses a cloud-based Mac mini to test their software on Apple Silicon architecture, ensuring that users of the latest Mac hardware have the best experience possible. By using the integrated hardware accelerated video encoder/decoder in Apple Silicon, users can transcode video at up to 8.5x the original playback speed.
Want to learn more about MacStadium's Bare Metal offerings? We can help you decide which Mac is best for your workflow here. 
Where to get Handbrake 
Ready to start transcoding videos? You can get HandBrake instantly on Mac, Windows, and Linux devices. The only official place to download HandBrake is on their site. 
Download HandBrake for free here! 
Want to see the details?