Missed Apple's WWDC 2023 Keynote? Here's What You Need To Know
Whether you missed the WWDC 2023 keynote or just need a refresher on all the exciting Apple announcements, MacStadium has you covered. Read on to learn about the new M2 Ultra chip, the updated Mac Studio, the revived Mac Pro, iOS17, macOS Sonoma, and more.
During this year's Apple Worldwide Developers Conference (WWDC) keynote, the global tech giant debriefed its international audience on exciting updates and changes to its product offerings. While the address featured many new additions that will be exciting for consumers —  from the option to leave FaceTime voicemails to new ways to leverage Apple Watch — many of the updates are sure to shake up the developer world as well.
The MacStadium team is already taking orders on new products, including Mac Studio with M2 Max, Mac Studio with M2 Ultra, and MacPro with M2 Ultra. 
If you missed the two-hour keynote address and want to learn more about these new products and updates, let's take a look at this year's key takeaways and the features consumers and developers alike can expect.
Changes to MacBook Air
First, Apple introduced the 15-inch MacBook Air. Powered by the M2 chip, the laptop is 12 times faster than the fastest Intel-based Macbook Air and has 18 hours of battery life. When compared to PC laptops of comparable size, this laptop is twice as fast, 40% thinner and offers 50% more battery life.
New M2 Ultra chip and updates to Mac Studio and Mac Pro 
Apple also released its new M2 Ultra, which doubles the performance of the existing M2 Max chip. Apple said the new chip is the most powerful ever created for a personal computer. 
The new M2 Ultra chip dynamically combines two M2 Max chips in a way that doubles the performance and allows developers to build new versions of apps with up to 25% faster performance than M1 Max. It's an exciting hardware update that will unlock major performance capabilities and improvements.
With this announcement, the company also announced the first update to Mac Studio, the company's desktop computer, which is getting the performance boost of operating on the M2 Max and M2 Ultra chips.
Additionally, Apple also announced MacPro with Apple silicon. Combining M2 Ultra with PCI expansion, Apple said every MacPro would come with M2 Ultra. With a massive memory capacity of up to 192 GB, performance possibilities are significantly expanded with this update.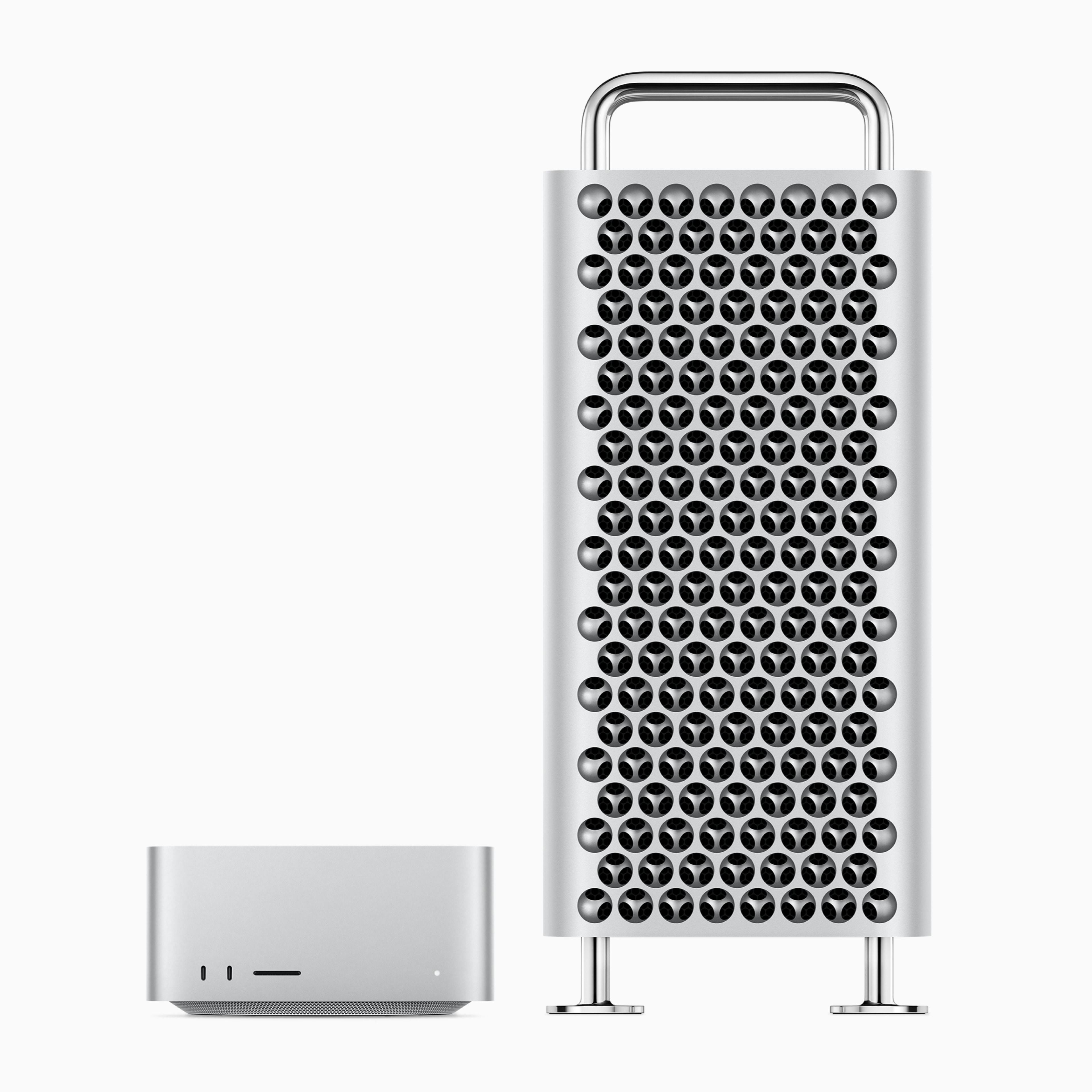 New Features of iOS 17 
Updates with iOS17 will change the way consumers interact with some of the most used iPhone features including the FaceTime, phone and messages apps. And with new APIs across all platforms, developers and consumers can look forward to building new innovative solutions across the board.
On the phone app, Apple implemented personalized contact posters that appear when someone calls you. It also announced live voicemail, which provides a real-time transcription of an incoming voicemail on the screen allowing iPhone users to pick up the call at any time if users see fit. 
On FaceTime, users will now be able to record a video voicemail, and for messages, the company is adding new sticker options, search filters, a "catch up" arrow to jump to new messages in group chats and transcriptions for audio messages. 
There's also a new feature called "check-in" to automatically let friends or family members know when you're home with the ability to recognize and alert them if their journey is off track.
Other updates on iOS 17 include improvements to auto-correct and dictation. AirDrop will also include a feature known as NameDrop which allows users to exchange contact information or phones by bringing their phones closer together. Standby is another mode that is offered via iOS17 that offers a display that can be personalized but generally looks like a clock and can be put on a stand for a bedside table or desk.
The updated operating system also features the new journal app with personalized suggestions like photos and locations to prompt writing and reflections. These suggestions are available to developers as an API and can be included in their apps as well.
Other Operating Systems: iPad OS, macOS Sonoma and watch OS
For iPad OS, widgets are now interactive for users, and developers can make their widgets interactive as well. Apple also announced new ways to personalize the iPad lock screen, the health app's availability on iPad and improvements to PDF such as auto-fill. 
And on macOS Sonoma, widgets are now available on the desktop while remaining nonintrusive with other workflows. Additionally, a new game mode prioritizes CPU and GPU to ensure best performance and game porting toolkit for developers makes it easier to import games from other sources like Windows to Mac devices.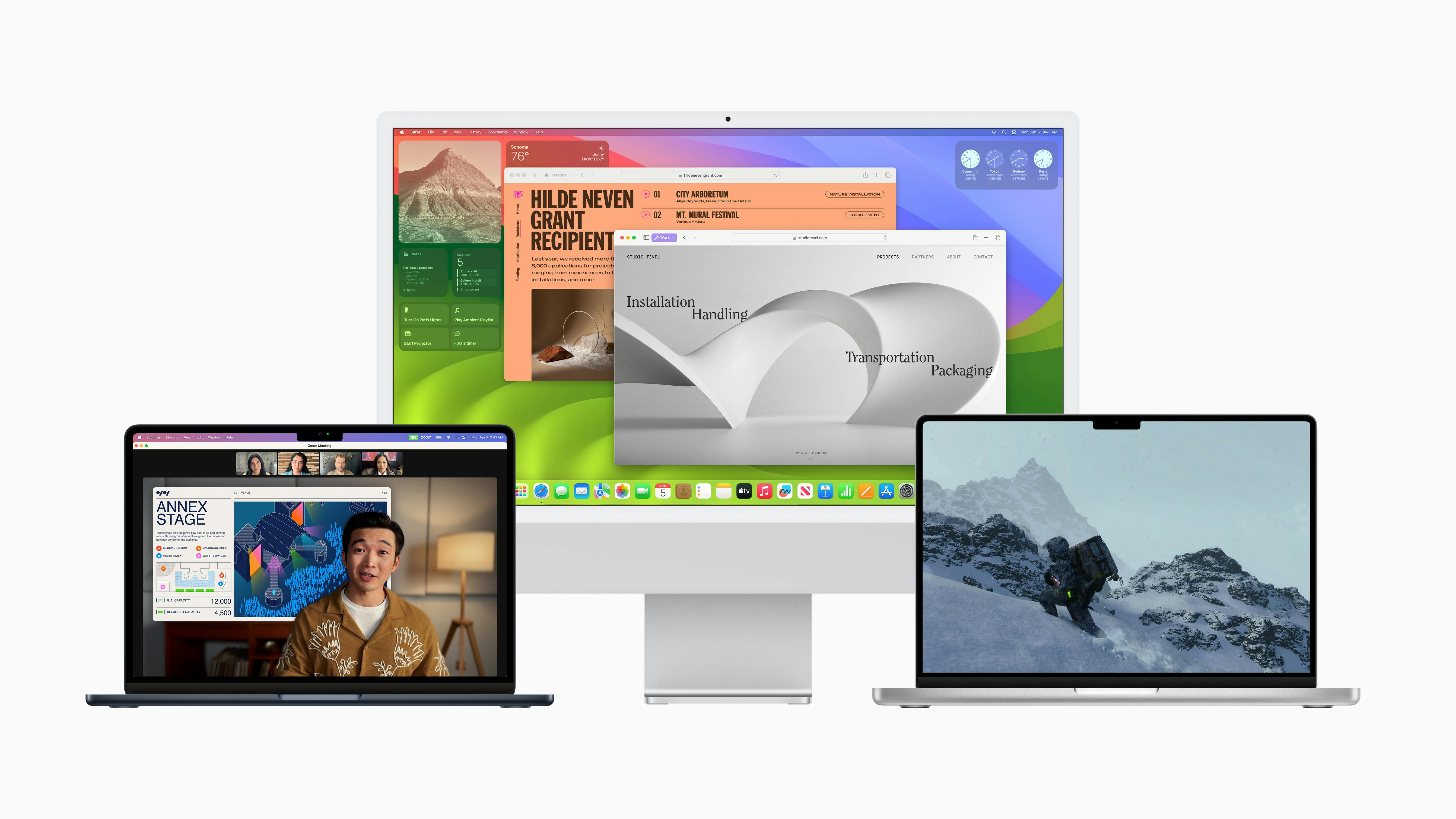 Apple also acknowledged the copious amounts of teleconferencing that businesses incorporate today. In response to this, overlay options will be available to make one's image on a teleconference smaller and showcase the screen. Users can also make their image larger where speakers can be shown separate from their background but still in the foreground of the shared screen. The update also includes new video effects that can be prompted by a gesture - such as two thumbs up triggering a fireworks display - and are compatible across conferencing platforms from FaceTime to Zoom, Teams and Webex.
Apple has also added more features like enhanced typography for developers to WebKit, which provides technology used by over a million apps. For Safari, there are also new additions such as enhanced private browsing options and web apps on Mac.
The MacStadium team has already begun development and testing of Sonoma on the Orka platform and plans make it available as soon as possible.
For watchOS, the user interface has been updated with new features for cycling, emergency safety mechanisms for hikers and improved user experience for navigating widgets. Apple Watch can detect rapid changes in direction, and these APIs will give developers access to high-frequency motion data to refine its ability to provide feedback in apps related to workouts. 
For developers looking to see how their apps run on the new system, Apple has made developer betas available to everyone, even those who are not part of the Apple Developer Program.
AirPods
During the keynote address, Apple also announced a new adaptive audio mode for AirPods. This feature matches the conditions of one's surroundings so users can be aware of their surroundings while still reducing distracting noises. 
AirPlay, Apple Music and CarPlay 
Apple launched AirPlay in hotels, with easy QR-code based pairing for iPhones in select hotels. And for sharing on Apple's music products, the company introduced SharePlay, which allows for shared listening sessions in the car and collaborative playlists on the road. 
FaceTime is also available on Apple TV, a feature that is enabled by the iPad and iPhone continuity camera. Apple also said the continuity camera would be available as an API so developers can use it for other innovations as well.
Apple Vision Pro
And finally, Apple's big announcement of the day was its new Vision Pro product, the first new Apple product in nearly a decade. It comes in the form of a headset that blends the real world with digital experiences. Apple says this will change the way consumers interact with content as they are no longer limited by a display, bringing a new dimension to personal technology. 
Operating under visionOS, developers will be able to re-imagine existing apps and develop new ones. With three-dimensional options that look and feel real, developers can use familiar programs – SwiftUI, Reality Kit and ARKit – to build apps with spatial features for Vision Pro. Apple also said that apps made for other devices like the iPad and the iPhone will be compatible with the new device.
The headset requires massive computational power while remaining cool and quiet. To achieve this, it runs on a new chip called R1, which is designed for real-time sensor processing and virtually eliminates lag to get closer to a real-world experience. So while M2 chips enable an overall great experience, R1 is designed to make it feel like what you're seeing is happening right before your eyes.
All of these updates are part of Apple's ever-evolving technology and will not only impact the lives of consumers but will also change the possibilities for developers and how they construct future innovations that change the way we interact with technology.
With the significant changes, updates, and opportunities announced at the conference, MacStadium and its team of expert developers remain prepared to navigate this rapidly changing landscape while prioritizing privacy, security, and user experience.