Orka Workspace
High-performance virtual Mac desktops anywhere.
Provide high-performance virtual Mac desktops to users around the world through any HTML5 web browser. 
Connect and create from anywhere.
Instant access to high-powered virtual Mac desktops.
Genuine Apple hardware
Virtual Mac workspaces are hosted on genuine Apple hardware, giving you access to Mac-specific programs like Xcode and satisfying Apple's App Store requirements.
Browser-based
Access your Mac virtual workspace through any HTML5 web browser. No local applications, plugins, or clients required.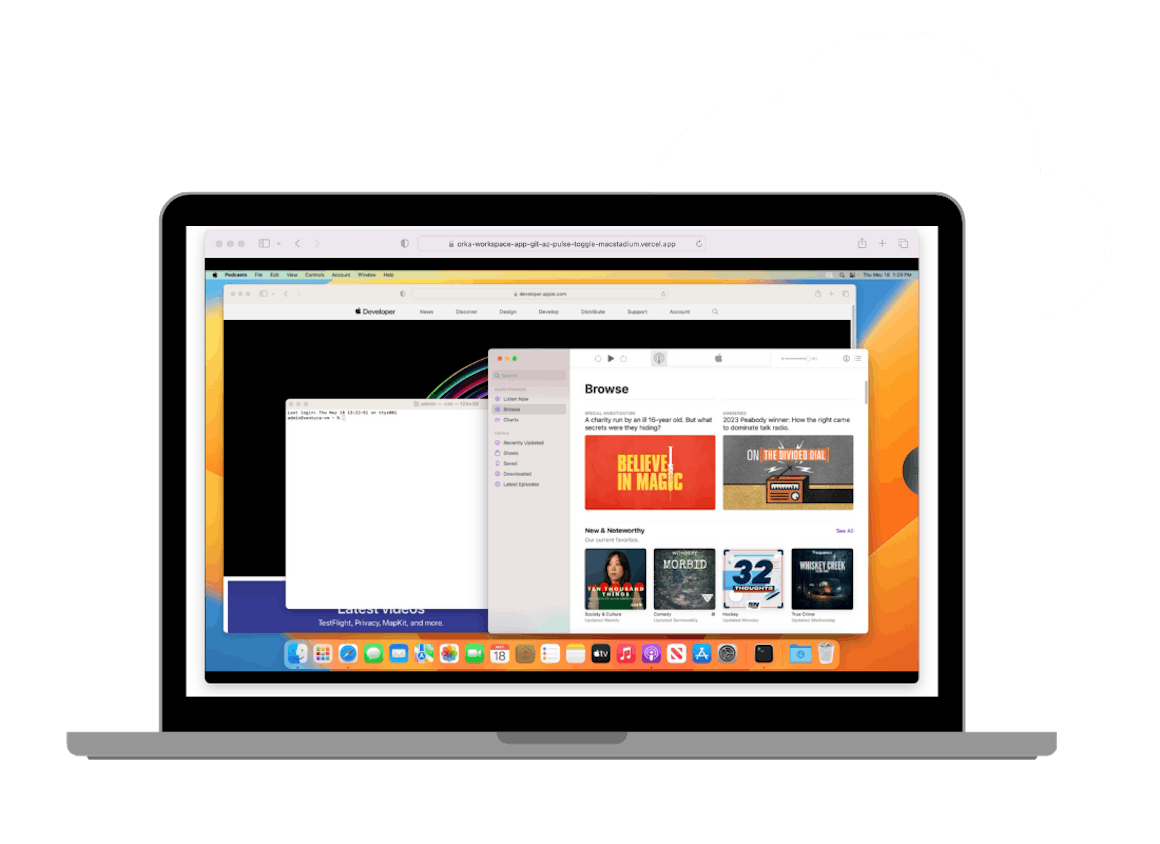 A virtual Mac desktop that feels local.
The industry's first enterprise-grade virtual desktop solution for Mac, now with high-definition audio and video.
Cinema-quality Streaming
Proprietary transmission technology, Orka Pulse™, delivers up to 1080p, 60FPS video streaming and 48KHz audio streaming. This is on-par with most online streaming services.
Real-time Interactivity
Sub-second latency makes your virtual workspace feel natural.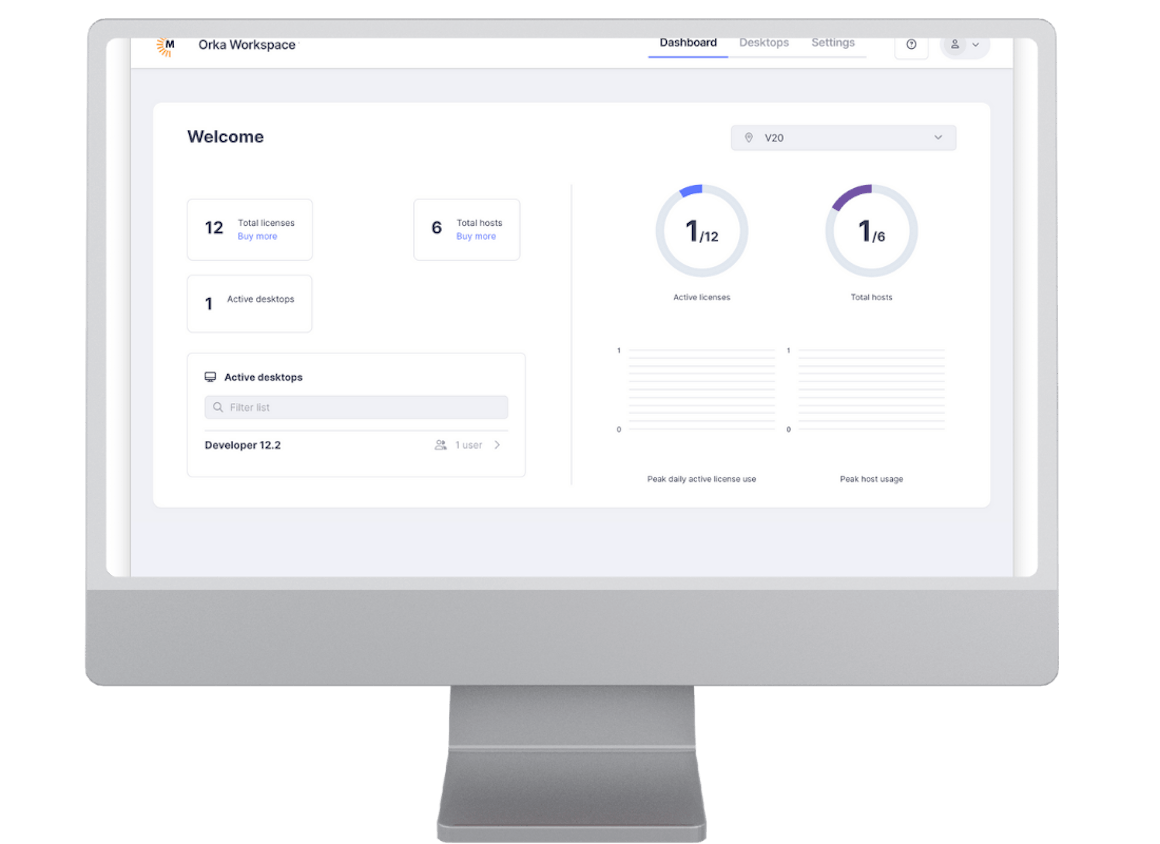 Security is our priority.
MacStadium is certified to the highest level of cloud security and data privacy.
Private Cloud
Orka Workspace virtual desktop sessions are powered by your own Mac private cloud. This ensures that there's no cross contamination.
Encrypted Sessions
Orka Workspace user sessions are encrypted, and work never leaves your cloud environment.
Centralized Management
Add and remove users and organize group permissions from an admin dashboard. Terminate user sessions if risks are identified.
High-definition audio and video
Orka Pulse™ is now available in Preview on for all Orka Workspace users.
Learn more about Workspace
Talk to a virtual macOS expert to learn more about how MacStadium's Workspace solution can save your team time and money.
See a live demo and get hands-on experience with the tool to determine if it is a fit for your team.
Proprietary Transmission Technology
Orka Pulse is the first application of WebRTC on macOS VDI. It leverages the industry-leading WebRTC technology combined with a reimagined transmission protocol to create low-latency, high-performance macOS workspaces.
Is Orka Workspace the right solution for your team?
Non-persistent desktops 
Faster and more secure than persistent desktops.
(Persistent desktop option coming soon.)
Workspaces created with the latest macOS images
Currently macOS 13 Ventura
Powered by dedicated Mac minis
Supports up to 2 workspaces per machine (max allowed by Apple EULA)
No local client required
Access via any modern browser (HTML5)
Users connect easily with SSO
Google, Active Directory, Azure O365
Work is stored securely in the cloud
Google Drive, Dropbox, OneDrive, etc.
QA & Testing Teams
Testing software in a pure environment provides the most reliable results. However, wiping and resetting an actual computer each time a new test is required is hugely time-consuming. Orka Workspace provides a new, pure macOS desktop in seconds.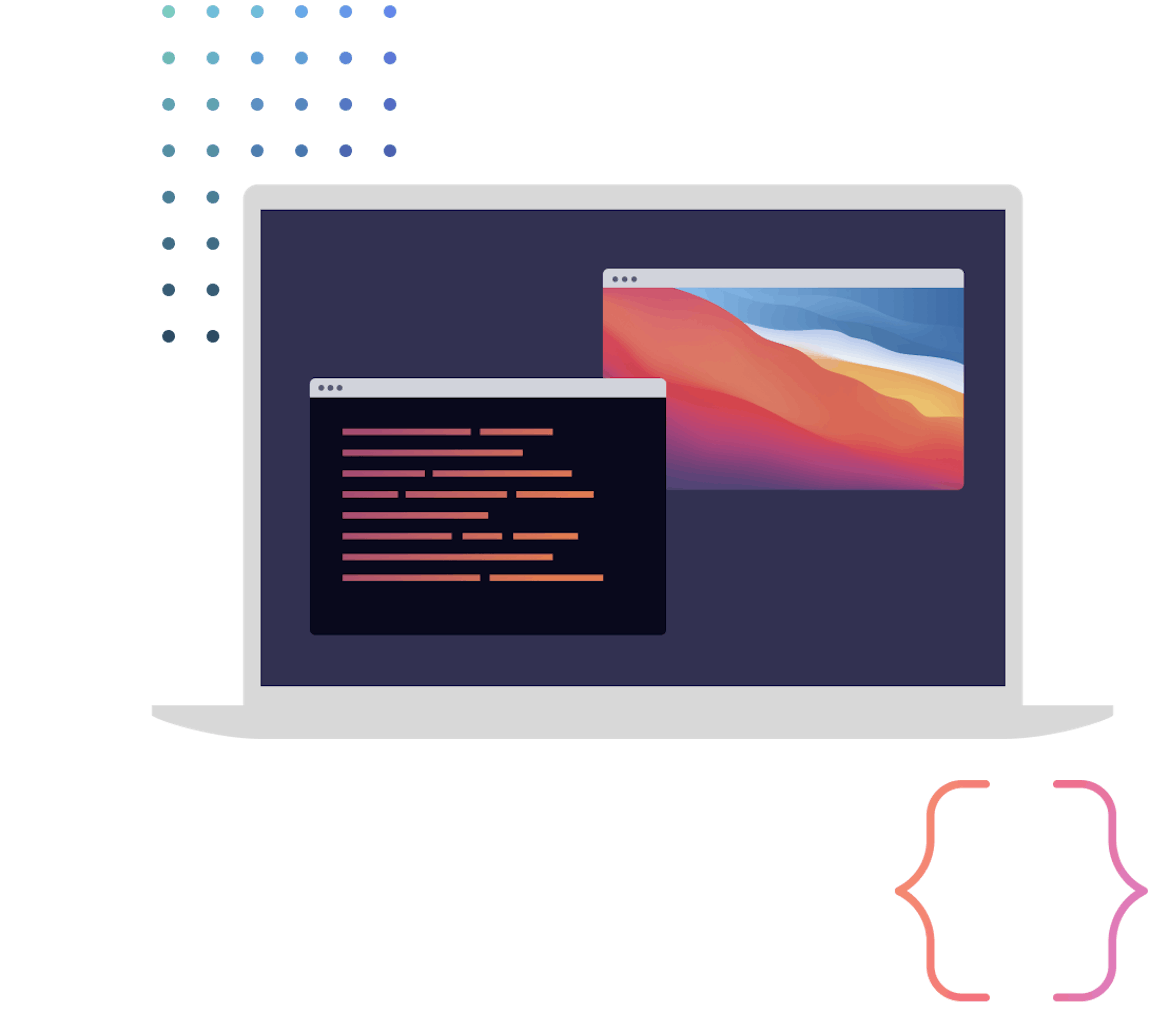 International Development Teams
Shipping Mac hardware is expensive, time-consuming, and unreliable in certain parts of the world. Eliminate wasted time and resources shipping machines internationally. Provide them a cloud-based macOS desktop instantly with Orka Workspace.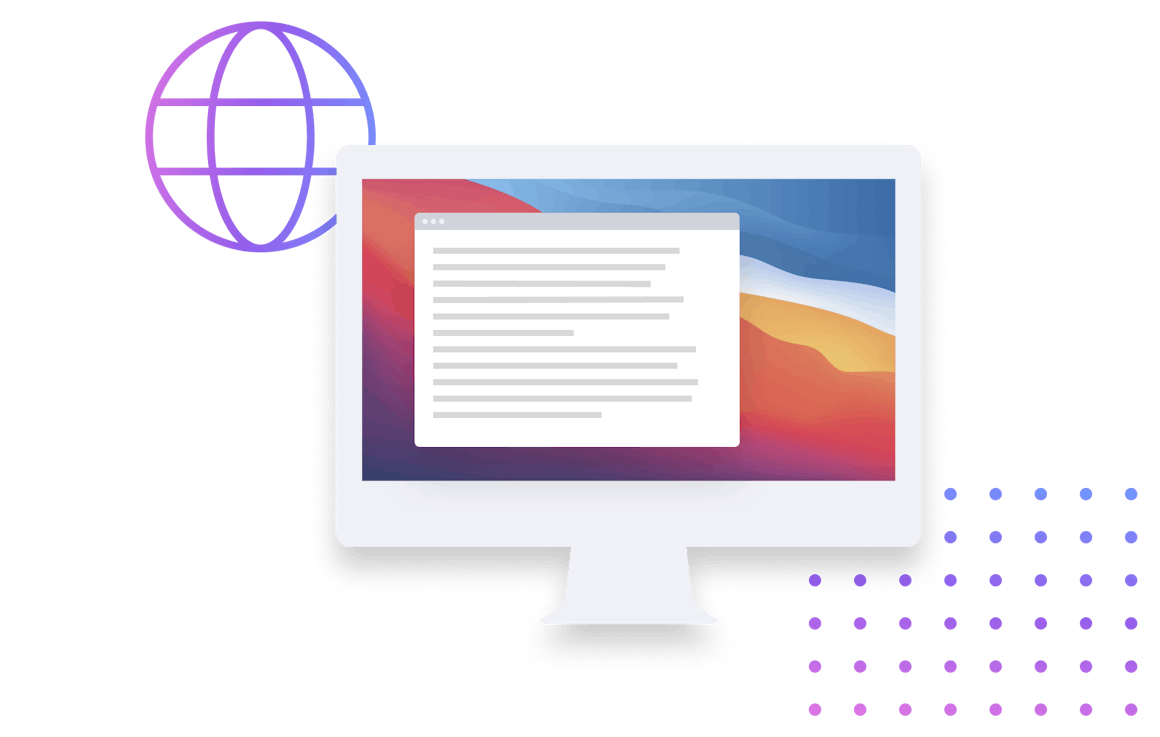 Short-term Contractors
Providing an expensive machine to a short-term contract worker gets expensive, especially when that machine may or may not be returned when the contract ends. Instead, use Orka Workspace to give them instant access to a virtual macOS workspace.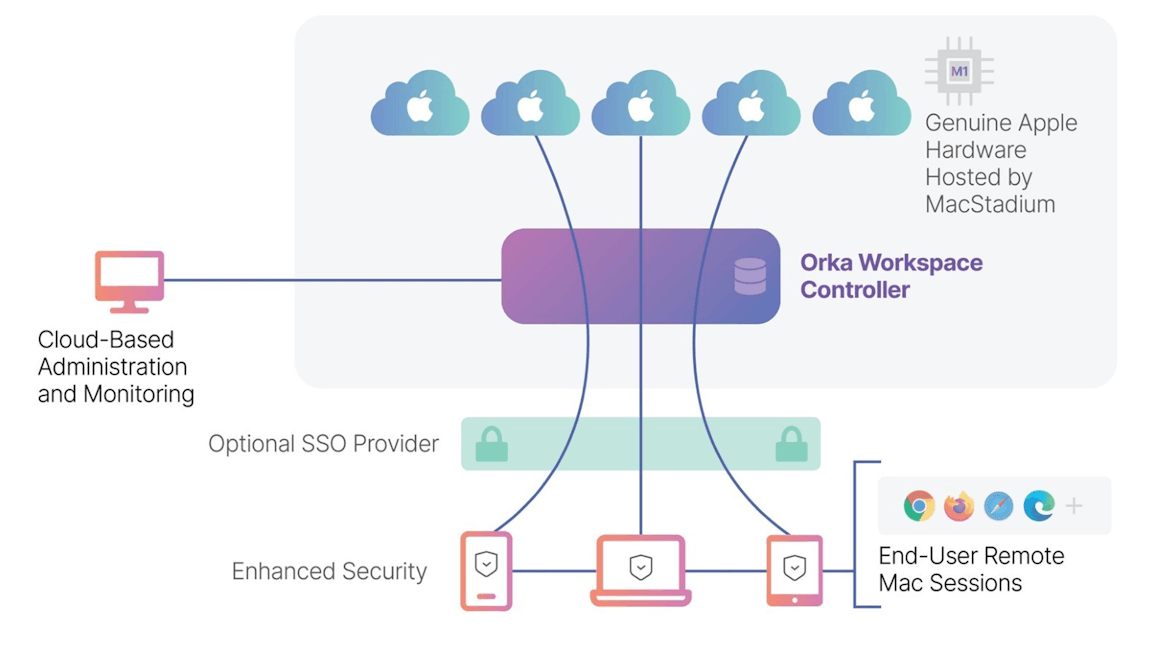 Use Orka Workspace to Scale Remote Capacity
Step 1: Users log into Orka Workspace using their username and password or via SSO. 
Step 2: Orka Workspace instantly creates a virtual macOS desktop with the designated applications and settings. 
Step 3: After the user logs off, the virtual desktop is dissolved, and the compute resources are available for another user.