Solutions for Mac & iOS App Development
Build, test, and deploy for the Apple platform.
If you're creating applications for Mac or iOS, a MacStadium cloud is the perfect way to access Apple compute without the investment or maintenance in physical machines.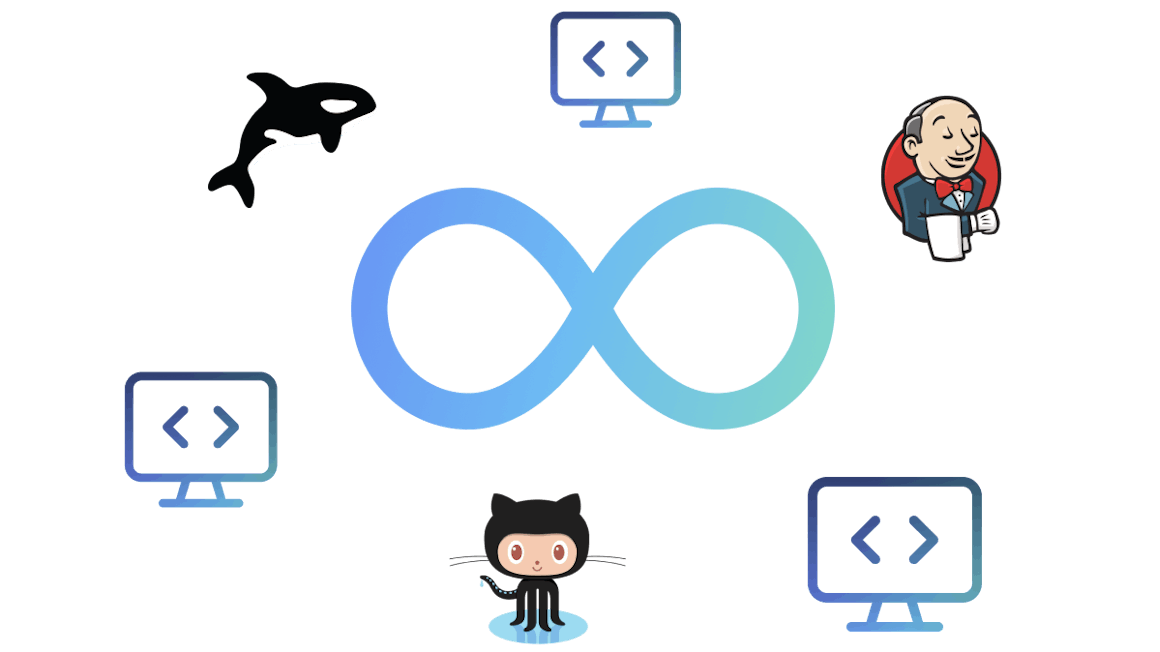 macOS VMs for CI pipelines.
With a MacStadium cloud, you have everything you need for true automation. Dynamically provision VMs, pool resources, and gain efficiency by cloning VMs instead of manually re-imaging individual Macs. In addition to bare metal cloud environments, MacStadium offers all macOS virtualization platforms, and our Mac cloud integrates well with existing CI/CD pipelines that live elsewhere in the cloud or on-premises.
Build on Xcode.
Your developers need Xcode running on genuine Apple hardware in order to develop software for macOS, iOS, iPadOS, watchOS, and tvOS. With MacStadium, provide your dev team with accessible, scalable, and reliable Mac resources in a cloud environment.
Deploy to the App Store.
Automate the process of submitting apps to Apple's App Store with tools like fastlane running on your MacStadium cloud. Set up an end-to-end CI/CD pipeline by adding release automation servers to your build infrastructure.
Multi-platform builds.
We provide and have expertise in platforms that support iOS/macOS builds alongside non-Mac builds in the same environments. Pipelines for diverse teams with multiple language types can take advantage of services in our cloud that support both physical and virtual targets across the OS spectrum.
iOS simulator testing.
Mobile app testing often involves iOS simulators that need to run on macOS instances on Apple hardware. Use MacStadium's cloud infrastructure to run automated tests for different device sizes or iOS versions.
OS and browser compatibility.
Mac apps typically need to support a broad range of OS versions. In addition, Safari is only available on macOS, so web developers need test machines to ensure their apps work great for Apple users.
QA environments.
A MacStadium cloud provides QA teams with an easy way to test Mac apps in many different environments using pre-configured VMs with different versions of macOS, different OS settings, different apps running, etc.
Get started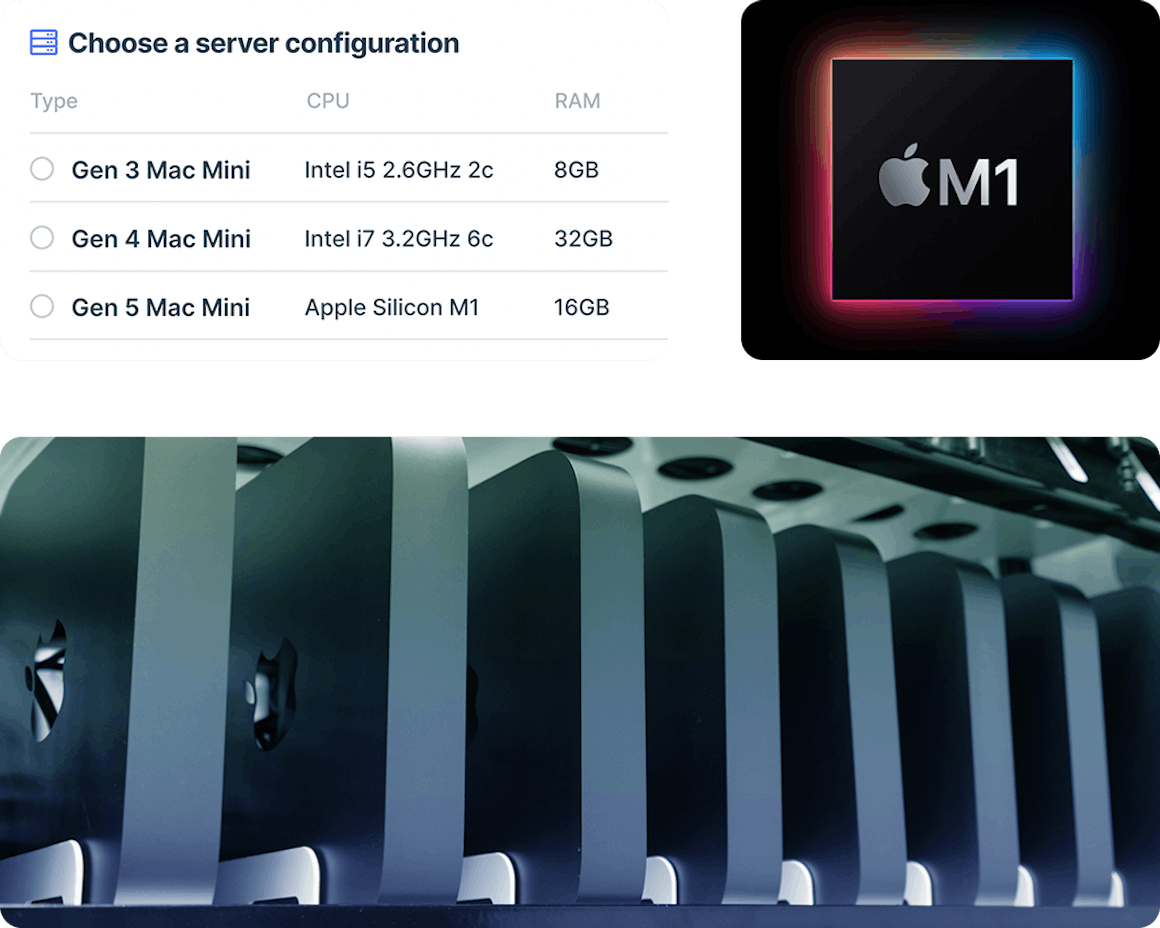 Legacy Intel Macs and new Apple silicon.
Transition seamlessly alongside the continual release of new Apple hardware by abstracting the infrastructure management complexity away with MacStadium's macOS cloud compute resources. Build and test on a wide array of legacy, current, and next-generation macOS's with every make and model necessary to support your application base.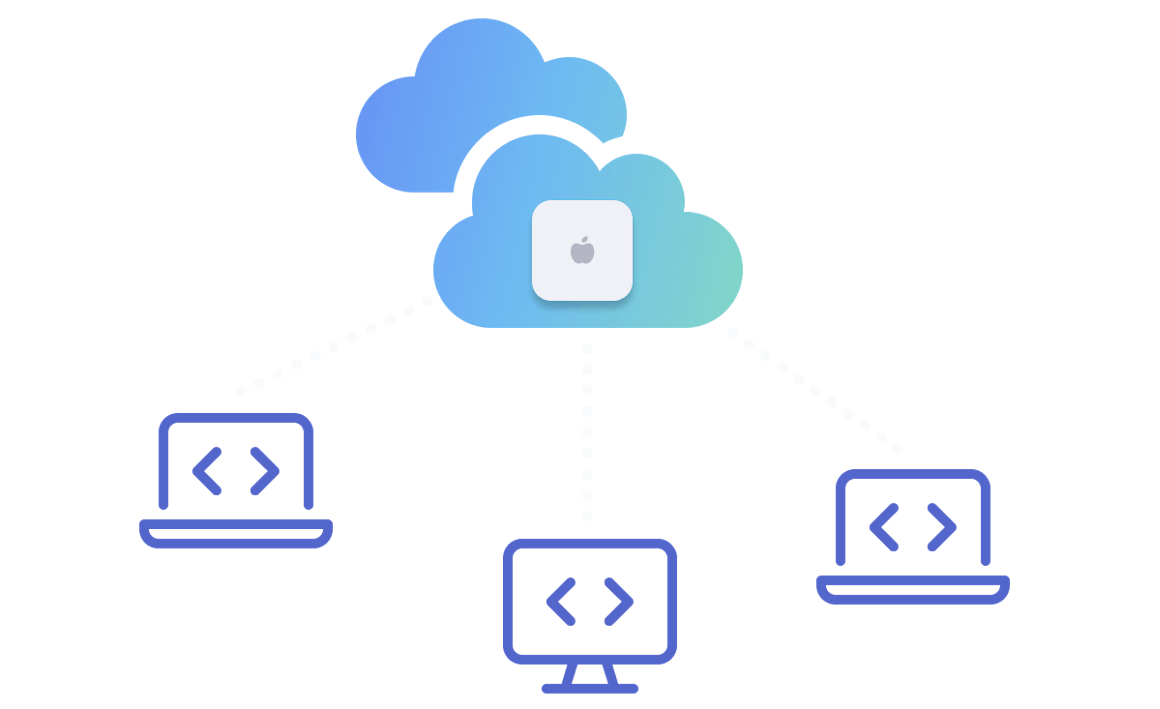 Mac resources for distributed teams.
Shipping individual Apple machines to remote developers isn't always practical. Teams that need to provide controlled, secure development environments to remote mobile developers can leverage MacStadium's virtualized build environments without the complexity of shipping physical machines. We offer a wide variety of regions with direct, VPN, and web-connected environments.