Partnering with the IDA in Ireland to Reach a Global Audience
Behind-the-scenes details and talk about what it means to be the first enterprise-class, growth-friendly Mac hosting provider in EMEA.
While our Dublin data center has been online for a few months now (and we've talked about it previously), we can finally share more of the behind-the-scenes details and talk about what it means to be the first enterprise-class, growth-friendly Mac hosting provider in EMEA.
Local Support
This past Friday, MacStadium was recognized in Dublin, Ireland by An Taoiseach Enda Kenny TD, Minister for Jobs, Enterprise and Innovation Mary Mitchell O'Connor TD, and IDA CEO Martin Shanahan. We're honored to be among a group of high-growth organizations helping to create new jobs in Ireland. MacStadium has plans to create 35 new jobs over the next three years in Dublin. More details can be found in the news release by IDA Ireland. We also were lucky to be featured on RTE News which can be seen at https://twitter.com/MacStadium/status/795635242568650753 
It feels great to officially announce this after the many months of planning from our operations and management teams that went into making Dublin our international home. Not surprisingly, we didn't do it alone. There are a few organizations and individuals in Dublin who made it happen and continue to make our Dublin, Ireland data center an exciting addition to the MacStadium family.
Hardware is Hard Without Friends
Sourcing hardware, partnering with networking providers, configuring equipment, and establishing protocols are just a few of the difficult tasks involved with launching a new data center. We set out to find the right partner to work with early on to make it an easier process for our first international data center. 
Keppel Data Centres in Dublin were one of the first data center providers we looked at in Dublin. Fortunately, we didn't have to look any further. Everything about the process of launching a brand new data center on the other side of the Atlantic was made easier by the fantastic team at Keppel Data Centres. Our relationship with them is fantastic and we are looking forward to further growth in their facility. 
So we launched a data center. Done, right? Not even close.
Building a Team
It's not just MacStadium in Ireland; it's MacStadium, Ltd., a brand new corporation that we built from scratch to take MacStadium international and continue our growth. We couldn't do it alone, though. We worked with CPL, an incredible recruitment and staffing group based in Dublin, who has helped find motivated employees and assist in the launch of MacStadium, Ltd. in Dublin. 
Without the help of CPL (especially our contact, Simone), we might still be stuck in customs. We also would be without our fantastic team of engineers and technicians currently manning the trenches in Dublin as we rapidly expand to meet the demand of an ever-growing international customer base. 
Kevin and his team, Michael and Andrew, are a bright new set of minds in the MacStadium family. They are a solid foundation for a team we expect to grow by 10x in the next 36 months.
Customer Love
What's the most important thing you need to run a business? Customers. Boy, did we get lucky. We're fortunate to have a very passionate group of customers. Who wouldn't be in such a unique niche like Mac hosting? 
We're proud to have Unity, makers of the leading global game engine of the same name, as one of our first customers in Dublin. Unity has been an exciting partner to work with as we've collaborated to build a Mac hosting solution that could keep up with the demand of their developers. Thankfully, it's working out great and we're so happy to have found this opportunity for both of us to grow together in Europe to continue a long and fruitful relationship that first began in Atlanta.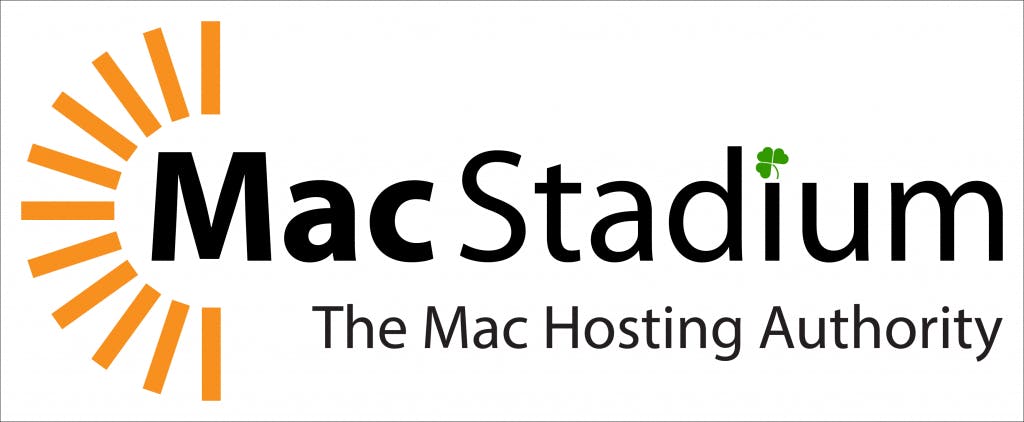 What's Next
Earlier I mentioned taking MacStadium international. While Dublin is at first a way to reach new and existing customers in Europe, the Middle East, and Africa (EMEA), it's also our global headquarters. Hence, MacStadium, Ltd. is a launchpad to build our next data center. We're hoping to launch in the Asia-Pacific region (APAC) next year. 
Customers are already taking advantage of MacStadium from dozens of countries around the Pacific including Japan, Australia, and Hong Kong. We want to better support this significant customer base and provide the best Mac hosting experience possible, though, so our goal is to have a data center in the region up and running in 2017. 
It's a lofty goal to launch another data center after launching both Dublin and Las Vegas in 2016, but we didn't get this far without setting our aim high. There will be more information to share about MacStadium's next data center in the coming months so stay tuned to the MacStadium Blog and our Twitter @MacStadium.
Get Started in Dublin
Now that you know everything about our Dublin facility, you're probably ready to get started there, right? All of the solutions we offer in our other data centers are available in Dublin. 
I mentioned that we've already got a few customers in Dublin having success there. Many of our large, global customers are expanding there now and looking at our Mac Private Cloud deployments; you can get details and request a quote for your own on our cloud page. 
For customers needing just a single machine today, there are a few popular dedicated servers available today in Dublin.
There are of course several other options on our dedicated servers pages for Mac mini servers and Mac Pro servers. You can also choose between hosting plans and operating systems on the configuration page above (as well as add options like external USB storage for easy backups). Mac mini servers with OS X 10.11 are available instantly and all Mac mini subscriptions (even those with macOS 10.12 Sierra) include a free trial for new users, as always.