Networking
Protected. Connected. Always available.
MacStadium's modern data center architecture enables fast network traffic, host-to-host transfers, and high-speed SAN access. Keep it all secure and protected with a Cisco firewall.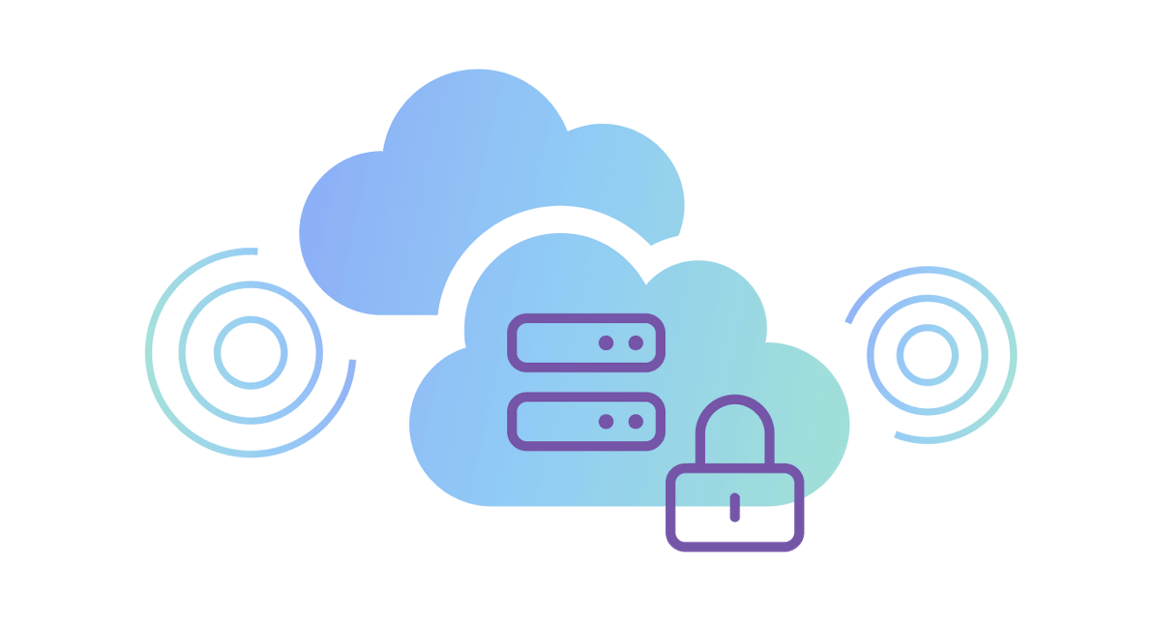 Custom, dedicated, virtual private clouds.
MacStadium provides extremely flexible cloud options for your exact use case. Our dedicated virtual private cloud (VPC) environments are fully configurable, allowing you to easily and securely deploy resources across your networked machines. All of our virtualization platforms (Orka, VMware, and Anka) come with private cloud features enabled by default, and we can easily create a private cloud environment for your bare metal instances.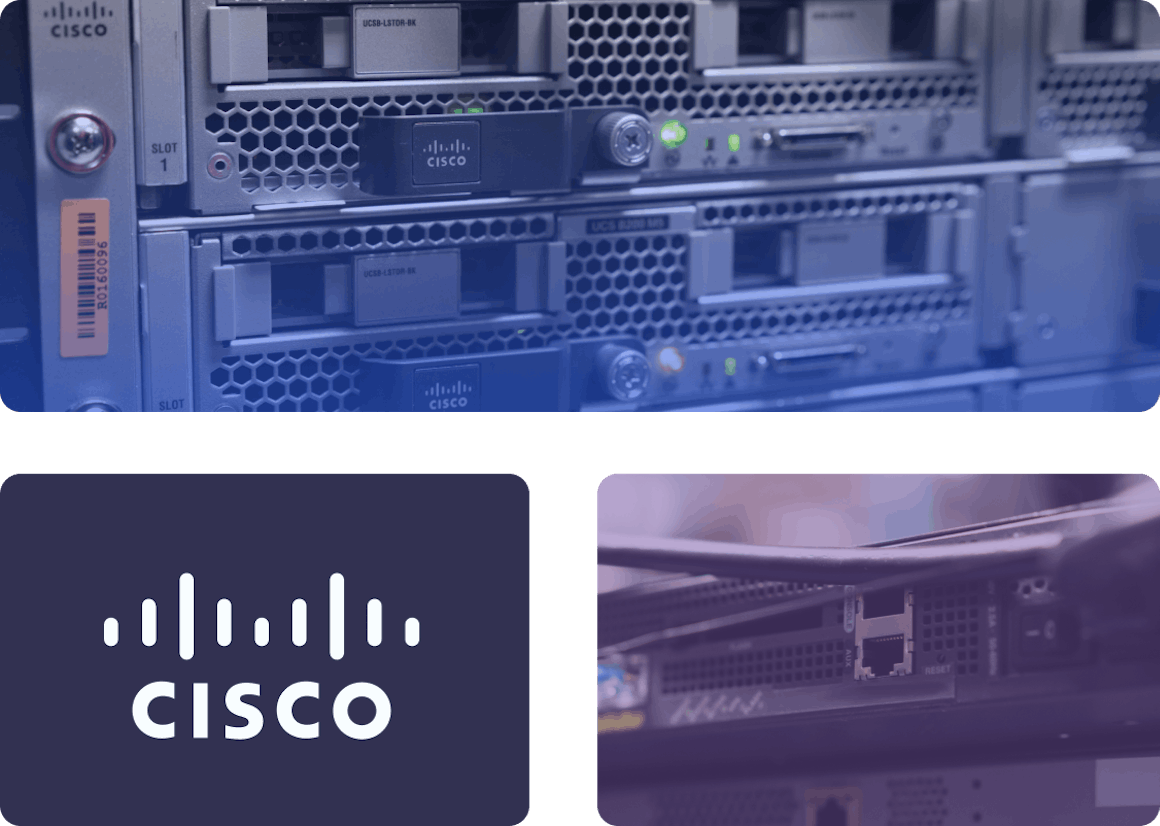 Firewalls powered by Cisco.
Cisco ASA firewalls are the foundation of a secure hosting solution, ensuring your network is always available and protected from outsiders trying to gain unauthorized access. Managed (shared) and dedicated firewall instances are available for all servers to enable encrypted site-to-site tunneling, dial-up VPN access, and more.
Secure and configurable.
Our network engineers will set up your servers under the firewall with an initial configuration that you'll then have full control over.
Flat-rate billing.
All firewall solutions are billed at a single monthly or annual rate regardless of the number of servers behind the firewall.
High-availability clusters.
Dedicated firewall solutions can be grouped into HA clusters which are hard-wired to each of our network cores for full A+B redundancy end-to-end.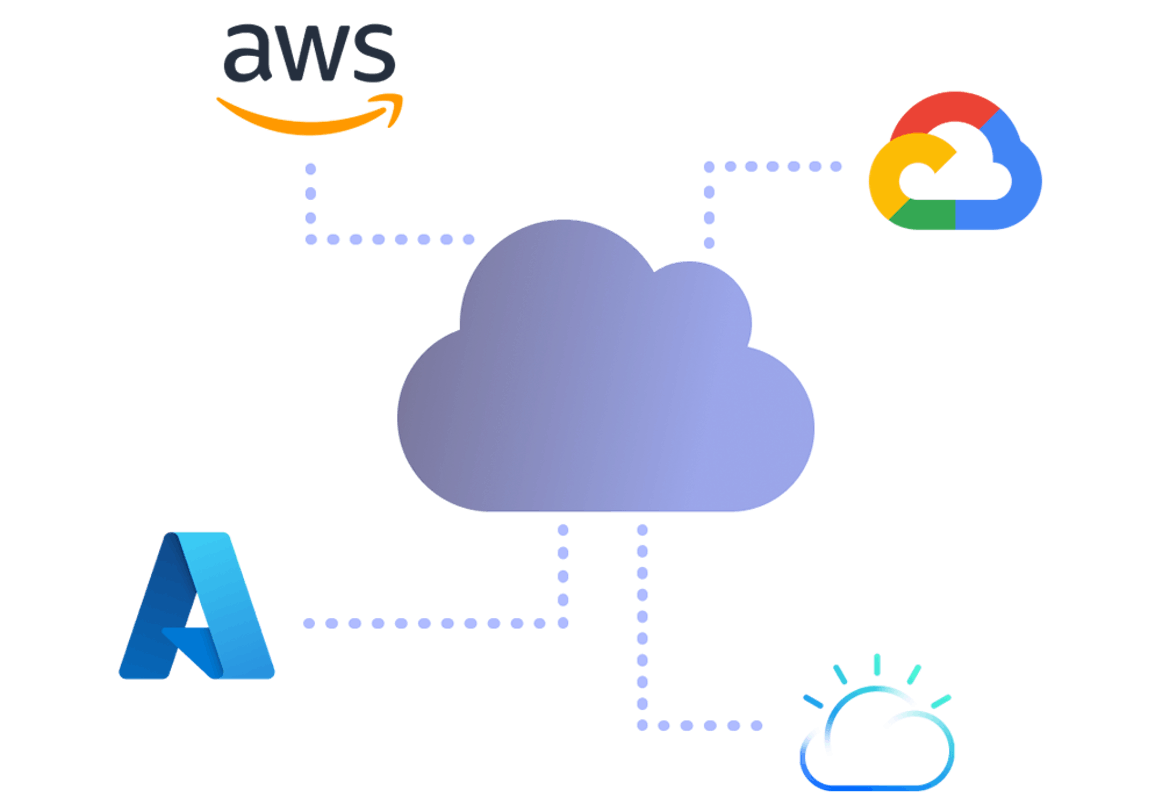 Extend your cloud with external connectivity.
By default, your MacStadium private cloud is secured from external connections; however, there are options available to connect your Mac cloud to your data center or another cloud provider:
Cloud Connect.
Utilize our Cloud Connect network connectivity solutions for secure, high-performance, and virtualized network connectivity to other leading public and private cloud environments. Download the product guide.
Site-to-site VPN.
Create an IPsec connection between your MacStadium VPC and external networks.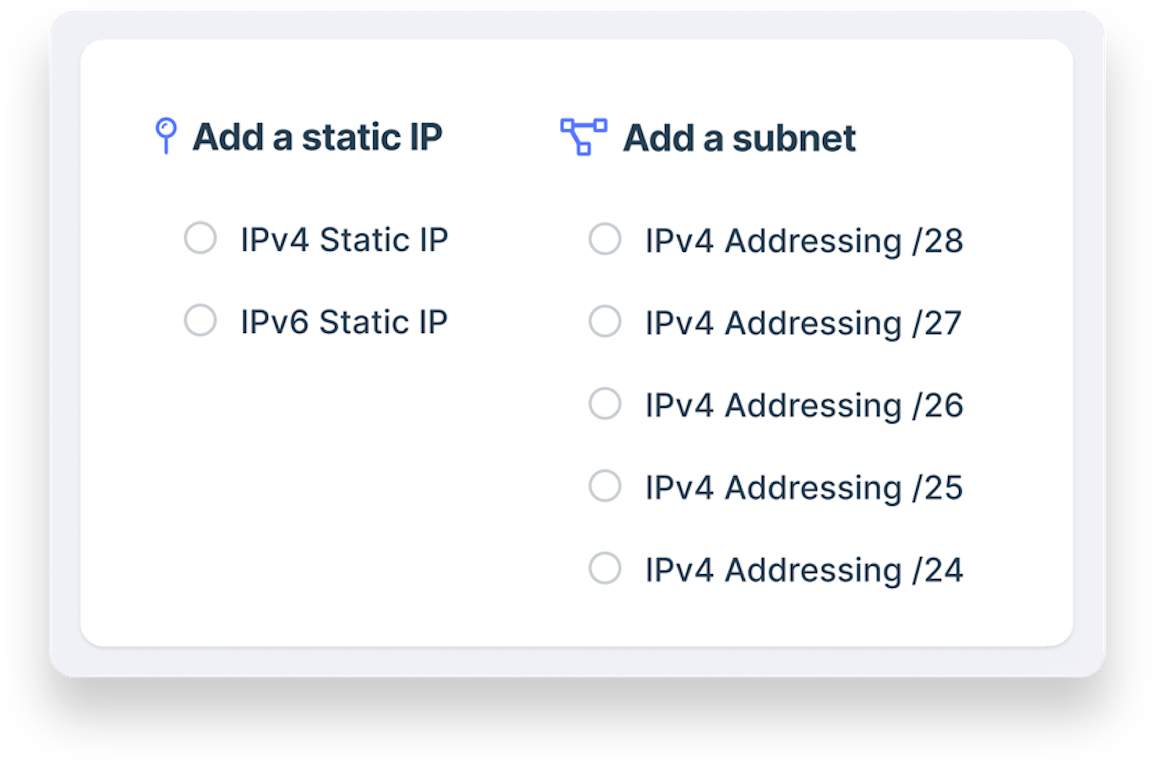 Add publicly accessible IP addresses.
If you need one or more additional public IPs added to your instance, it's an easy and fast process from your MacStadium portal. Just indicate how many you need, and they'll be quickly added to the instance of your choice at a flat monthly rate. Large IP address blocks are also available if you need consecutive IP addresses to support a cluster of servers or virtual machines.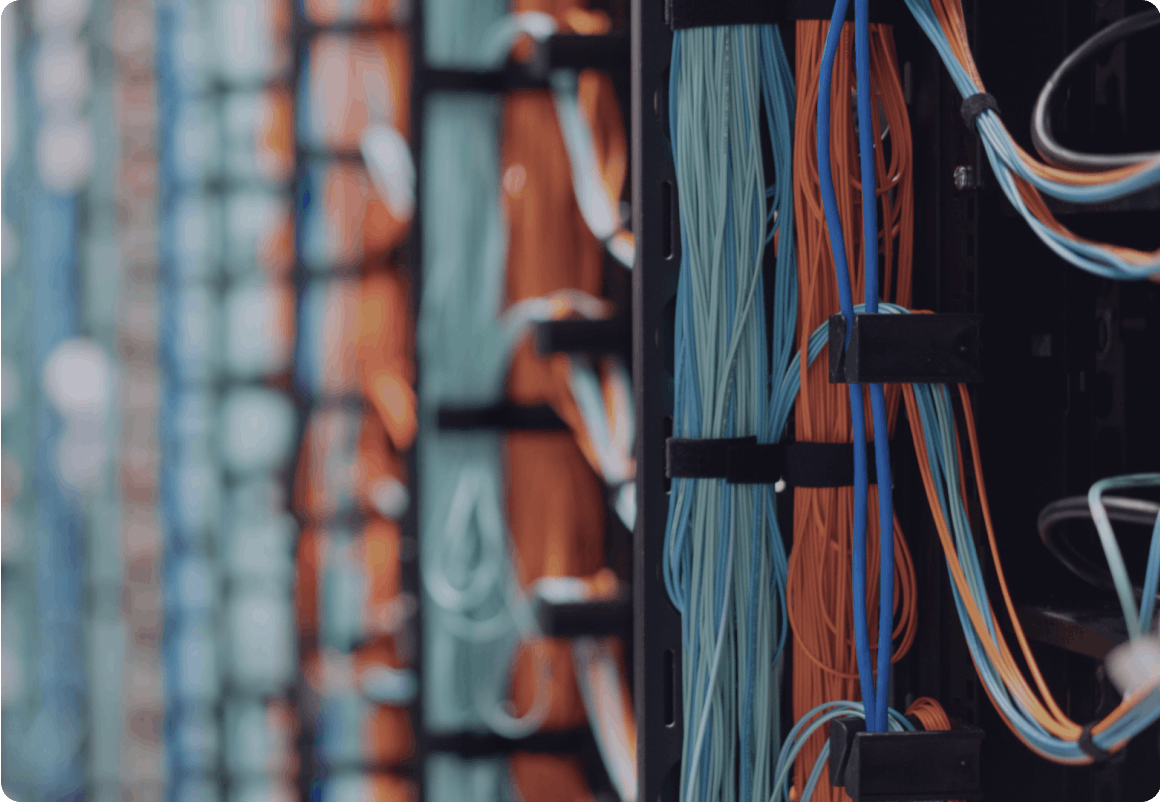 Scalable, secure network infrastructure.
MacStadium has made significant investments in our data center network topology to provide best-in-class service to our customers. Our network fabric provides 200-400Gbps of diverse connectivity per top-of-rack switch and is designed for scalability, reliability, and low latency. This means less time transferring data within your MacStadium cloud for overall faster workloads and confidence in the availability of your cloud services.