Cloud Access
MacStadium cloud + HP Anyware performance.
Built on HP Anyware's PCoIP technology, Cloud Access provides a rich user experience that is perfect for creative, application, and power users in media and entertainment, gaming, or engineering.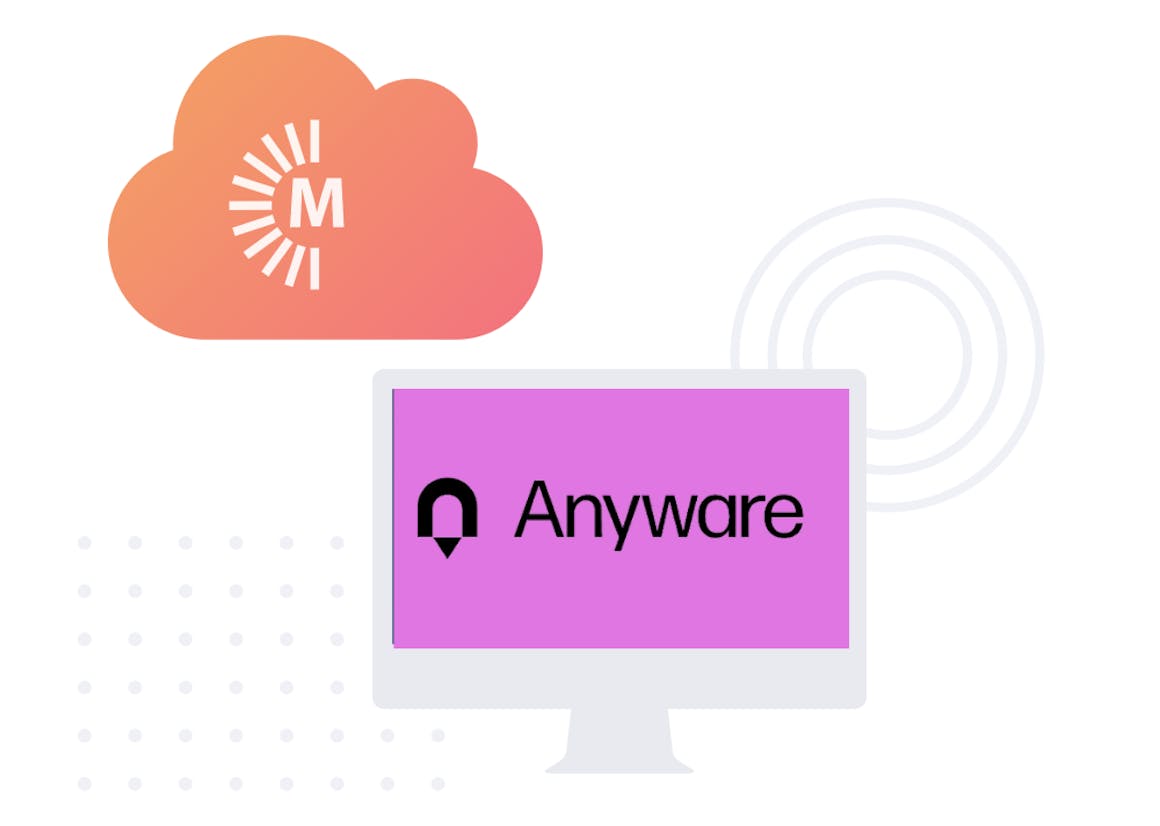 Access your Mac from anywhere.
Leveraging HP Anyware's PCoIP technology, Cloud Access delivers high-performance remote desktop experiences from the MacStadium cloud to any device. It uses advanced display compression to provide end-users a convenient alternative to local computers. The technology compresses, encrypts, and transmits only pixels to clients to provide a highly secure enterprise environment. From a user's perspective, it is no different than working with a local computer.
Watch a demo
Built on genuine Mac hardware.
Cloud Access combines HP Anyware's PCoIP protocol with MacStadium's cloud-hosted Apple Mac infrastructure. Get complete Mac-to-Mac connectivity by running the Cloud Access client on a local Mac laptop or desktop connected to a dedicated Mac mini or Pro in MacStadium's data center.
Perfect for remote workforces.
For geographically dispersed team members, Cloud Access can help keep your proprietary content and information secure and eliminate the need to ship hardware. If you have team members or contractors working on short term projects, remove access at any time without having to return hardware.
High performance for power users.
As creative professionals and app developers continue to work in remote settings, seamless and secure access to applications and workloads is critical. Content creator workflows including VFX, animation, video editing, and other high-performance design workflows are supported for Mac users with Cloud Access.
Flexible Mac connectivity.
Cloud Access supports Mac workstations running either macOS Catalina or macOS Big Sur. All existing PCoIP endpoints including macOS clients, Windows clients, Linux clients, PCoIP Zero Clients, and PCoIP thin clients are able to connect to a macOS host located in a secure MacStadium data center.
Added security for remote access.
With PCoIP, data never leaves MacStadium's secure data centers; only encrypted pixels are sent to the user's display. The PCoIP protocol uses AES 256 encryption to send encrypted pixels to a user's display, allowing for better bandwidth consumption and a seamless user experience.
Minimize hardware for cost savings.
Eliminate large IT infrastructure upgrade costs by switching from a capex model to a more flexible opex model. Moving your Mac infrastructure to the cloud with Cloud Access converts spend from static hardware into remote desktops, with the ability to scale resources up or down more cost effectively.
Get started.
Chat with a sales engineer about how MacStadium Cloud Access, powered by HP Anyware can empower your team.
Media & entertainment.
Cloud Access is the perfect solution for creative, media, and entertainment workflows.
Learn more
Game development.
Cloud Access gives game developers the high-fidelity resolution, sound, and color they need.
Learn more