MacStadium #1175 on the 2020 Inc. 5000 List of Fastest-Growing Private Companies
For the fifth consecutive year, MacStadium appears on the Inc. 5000, ranking No. 1175 with three-year revenue growth of 385 percent.
For the fifth consecutive year, MacStadium appears on the Inc. 5000, ranking No. 1175 with three-year revenue growth of 385 percent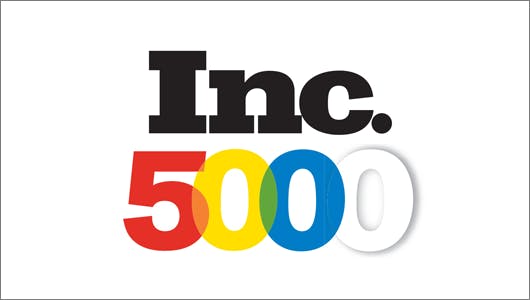 NEW YORK, August 12, 2020 – Inc. magazine today revealed that MacStadium, the leading provider of cloud solutions built on Apple Mac infrastructure, is number 1175 on its annual Inc. 5000 list, the most prestigious ranking of the nation's fastest-growing private companies. This is the fifth time MacStadium has been included on the Inc. 5000 since 2016 when the company first appeared on the list at number 44.
"We are truly honored to be included in the Inc. 5000 for the fifth straight year," said Greg McGraw, MacStadium's CEO. "To be able to sustain the consistent and profitable growth needed to appear on the list year after year is really a credit to the dedicated and innovative team at MacStadium who continue to develop scalable, reliable, and secure cloud solutions for companies that require Apple hardware for their Mac development needs."
Not only have the companies on the 2020 Inc. 5000 been very competitive within their markets, but the list as a whole shows staggering growth compared with prior lists as well. The 2020 Inc. 5000 achieved an incredible three-year average growth of over 500 percent, and a median rate of 165 percent. The Inc. 5000's aggregate revenue was $209 billion in 2019, accounting for over 1 million jobs over the past three years.
"The companies on this year's Inc. 5000 come from nearly every realm of business," says Inc. editor-in-chief Scott Omelianuk. "From health and software to media and hospitality, the 2020 list proves that no matter the sector, incredible growth is based on the foundations of tenacity and opportunism."
Complete results of the Inc. 5000, including company profiles and an interactive database that can be sorted by industry, region, and other criteria, can be found at www.inc.com/inc5000. The top 500 companies are also being featured in the September issue of Inc., available on newsstands August 12.
‍
About MacStadium
MacStadium provides private cloud solutions built on Apple Mac infrastructure to organizations around the world. Powered by MacStadium, Orka (Orchestration with Kubernetes on Apple) is the only virtualization layer available for Mac build infrastructure based on Docker and Kubernetes technology. MacStadium, a Summit Partners portfolio company, is headquartered in Atlanta, Georgia, with growing operations in Las Vegas, Silicon Valley, Dublin, Ireland, and Frankfurt, Germany. Learn more at https://www.macstadium.com or on Twitter @macstadium.
Apple and Mac are registered trademarks of Apple Inc., registered in the U.S. and other countries. Other product names, logos, and brands are property of their respective owners.