MacStadium + Carahsoft
Upcoming Changes for Apple DevOps Teams Using VMware
VMware has announced it is no longer supporting the macOS required by your development team. As your trusted partner for iOS and macOS app development solutions, MacStadium can help you understand your options for a new virtualization tool that supports Apple silicon.
Learn more about your Mac virtualization options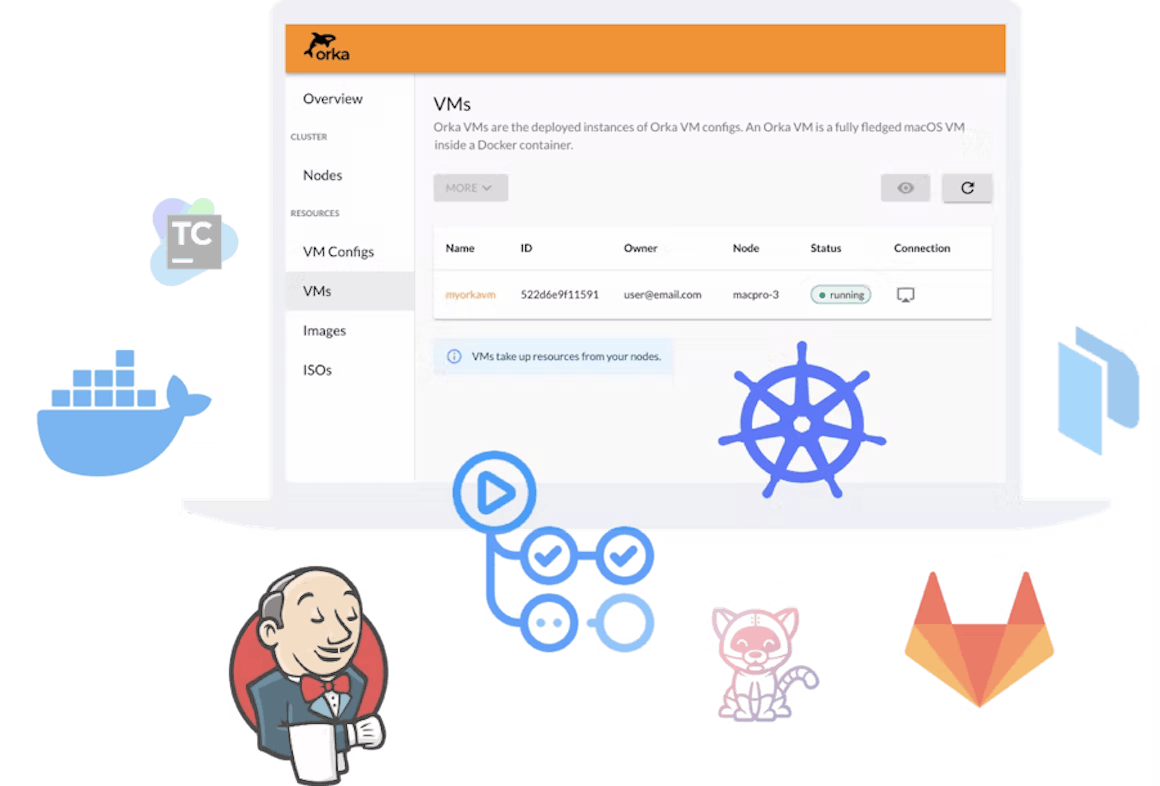 Trusted macOS VMware migration support from MacStadium.
MacStadium has been solely focused on providing our customers with customized Mac-centric solutions for over a decade and is the only cloud provider to support and scale virtualization solutions on Mac hardware.
Leading organizations are already migrating from VMware to Orka Platform for a more scalable solution that supports Apple silicon.
Orka Platform by MacStadium enables macOS orchestration and life cycle management in a cloud environment on genuine Apple hardware. It delivers high-performance virtual macOS environments in seconds for everything from simple Xcode builds to fully integrated, complex automated CI/CD pipelines.
Automated CI/CD pipelines
Extend your CI/CD pipeline by connecting Orka Platform to the most popular DevOps tools and easily orchestrate the whole thing via Orka Platform's RESTful API.
Enterprise-grade performance
Orka Platform was designed to be lightweight and built specifically for Mac. Its use of Kubernetes makes it highly scalable and able to support enterprise-level workflows.
Expert support
The support you need to upgrade and maintain Orka Platform on AWS is included throughout the life of your environment.