Mac Remote & Virtual Desktops
macOS Remote Desktop and VDI solutions
Whether you need a powerful remote Mac desktop or a lightweight virtual Mac desktop, MacStadium has a cloud-hosted solution for you.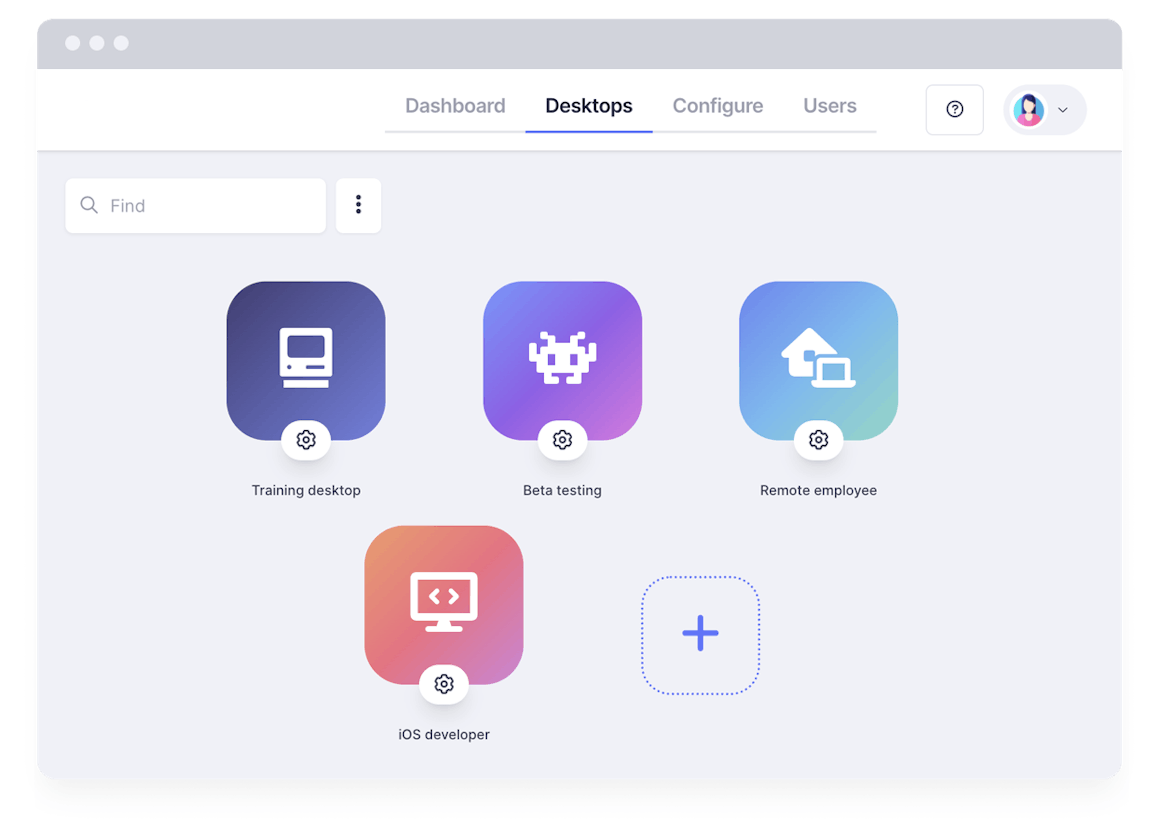 Mac Virtual Workspaces
MacStadium's Workspace solution is a patented cloud-based software platform that enables high-performance access to macOS desktop resources - anytime, anywhere on any client device.
Connect from any device.
Easily access your cloud-hosted Mac environment from any device through a web browser connected to the internet.
Self-service interface.
Users and administrators have powerful controls to enable the use and management of their infrastructure, all available through a convenient web-based app.
Easy-to-use controls.
The end-user macOS desktop has convenient controls for clipboard, keyboard mapping, window resizing, and seamless authentication.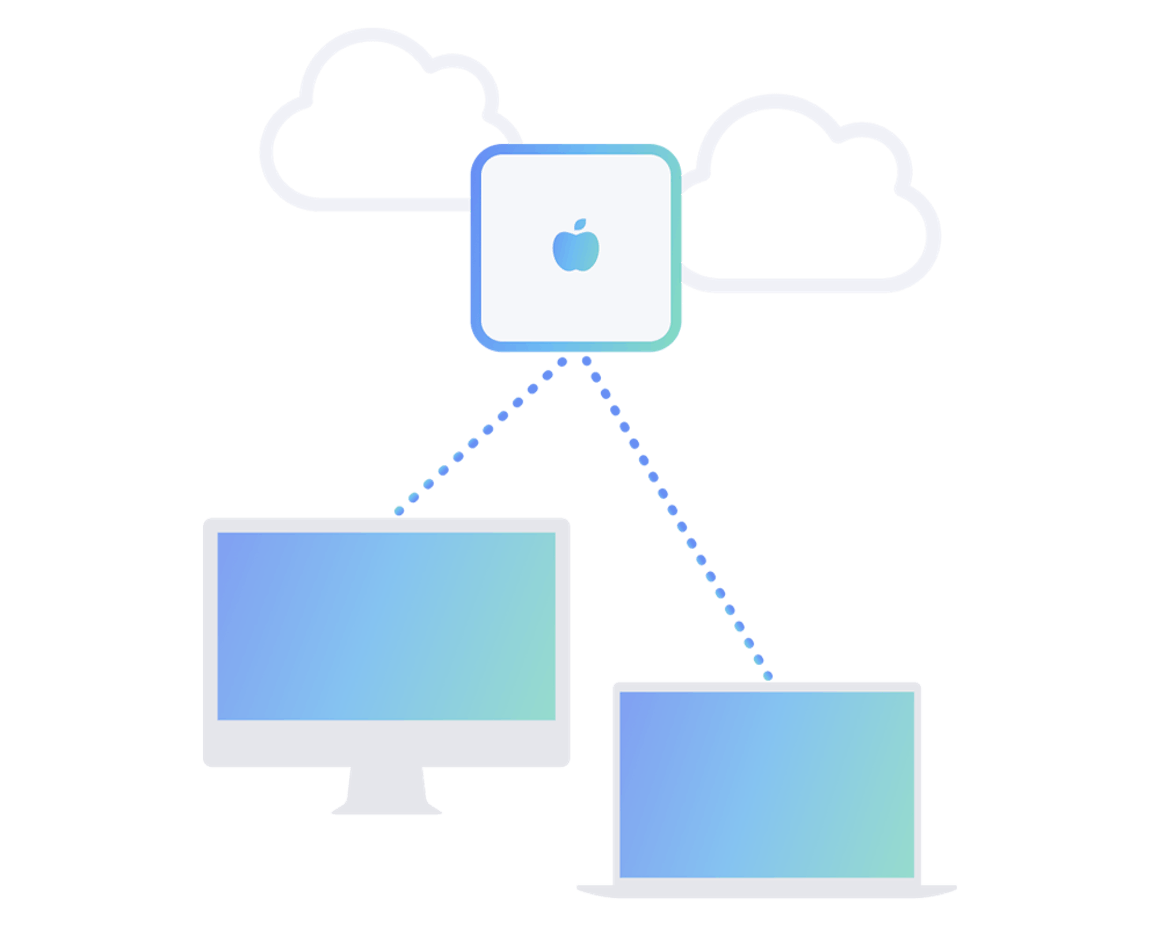 Mac Remote Desktops
MacStadium's Cloud Access connector facilitates high-performance PC-over-IP client connections to remote Mac workstations. Built on HP Anyware's industry-leading PCoIP® technology, Cloud Access provides a rich user experience and the flexibility to deliver macOS desktops from the MacStadium cloud to a variety of endpoint devices.
Access to Mac from anywhere.
Secure, remote access to high-powered Macs wherever you are, including from a home office.
One-to-one from any client.
Connect directly to a macOS host in the cloud from any PCoIP endpoint including macOS, Windows, Linux, PCoIP Zero, and PCoIP thin clients.
Empower your remote workforce.
Media and creative professionals, as well as application and game developers, can get the resolution, sound, and color fidelity needed to create and work from anywhere.
Test your MDM profiles in the cloud
Stop wasting time maintaining physical devices. Profile testing on macOS has never been easier.
Deploy and update profiles from Jamf and Intune to cloud-hosted Macs.
Test on cloud-hosted virtual Macs first to avoid user issues and outages.
macOS desktops for any use case.