Cloud Access by MacStadium
MacStadium cloud + HP Anyware performance
Get high-performance, dedicated, secure macOS remote desktops with the proven power of MacStadium and the performance of HP Anyware.
Talk to a member of our sales team to get started with your customized solution: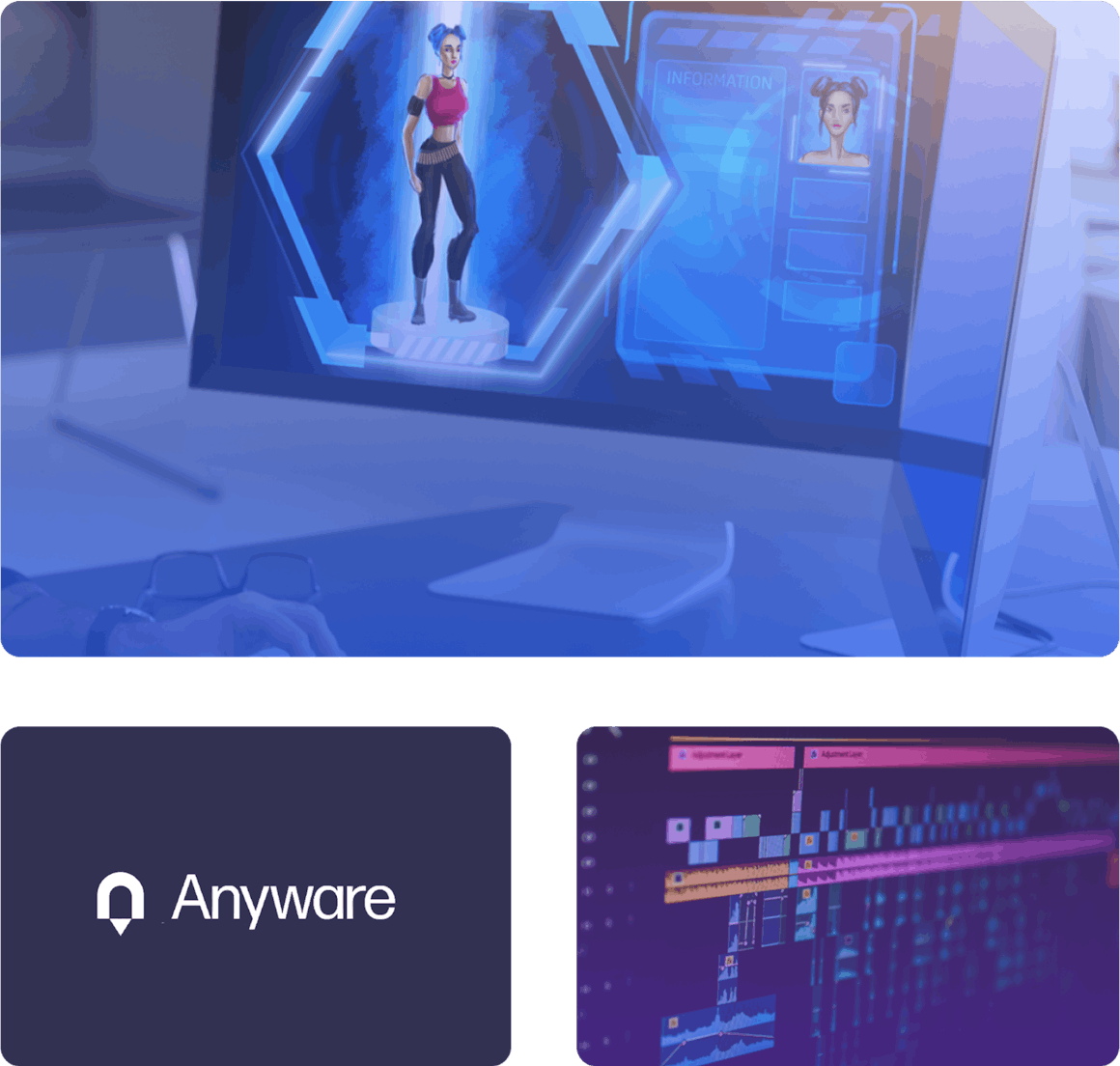 Graphics-intensive workflows with PCoIP.
Take your creative, media, and entertainment workflows to the cloud with MacStadium's Cloud Access, powered by HP Anyware's Emmy Award-winning technology.
High-performance display protocol.
Get a responsive, color-accurate, lossless, and distortion-free experience for even the most graphics-intensive workloads.
Fast connections to Mac minis, Mac Studios, and Mac Pros.
Excellent for creative, application, and power users in media and entertainment, gaming, or engineering.
Support for macOS Catalina and Big Sur.
Additionally, macOS, Windows, Linux, PCoIP Zero, and PCoIP thin clients can connect to a macOS host.
Built on genuine Mac hardware.
Cloud Access combines HP Anyware's PCoIP protocol with MacStadium's cloud-hosted Apple Mac infrastructure. Get complete Mac-to-Mac connectivity by running the Cloud Access client on a local Mac laptop or desktop connected to a dedicated Mac mini or Pro in MacStadium's data center.
Perfect for remote workforces.
For geographically dispersed team members, Cloud Access can help keep your proprietary content and information secure and eliminate the need to ship hardware. If you have team members or contractors working on short term projects, remove access at any time without having to return hardware.
High performance for power users.
As creative professionals and app developers continue to work in remote settings, seamless and secure access to applications and workloads is critical. Content creator workflows including VFX, animation, video editing, and other high-performance design workflows are supported for Mac users with Cloud Access.
Flexible Mac connectivity.
Cloud Access supports Mac workstations running either macOS Catalina or macOS Big Sur. All existing PCoIP endpoints including macOS clients, Windows clients, Linux clients, PCoIP Zero Clients, and PCoIP thin clients are able to connect to a macOS host located in a secure MacStadium data center.
Added security for remote access.
With PCoIP, data never leaves MacStadium's secure data centers; only encrypted pixels are sent to the user's display. The PCoIP protocol uses AES 256 encryption to send encrypted pixels to a user's display, allowing for better bandwidth consumption and a seamless user experience.
Minimize hardware for cost savings.
Eliminate large IT infrastructure upgrade costs by switching from a capex model to a more flexible opex model. Moving your Mac infrastructure to the cloud with Cloud Access converts spend from static hardware into remote desktops, with the ability to scale resources up or down more cost effectively.
Frequently Asked Questions
Get started with Cloud Access
Built on HP Anyware's PCoIP technology, Cloud Access provides a rich user experience that is perfect for creative, application, and power users in media and entertainment, gaming, or engineering.